Dangers of Improper Wear: Arc Flash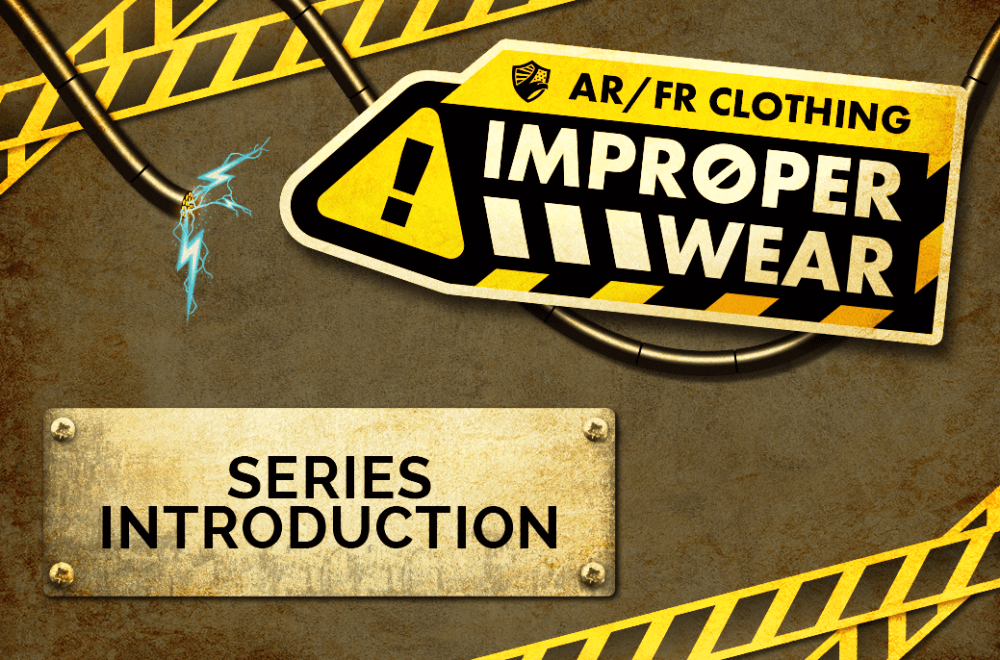 Mistakes happen. But mistakes made when it comes to how you wear your arc-rated and flame resistant (AR / FR) clothing can mean the difference between walking away from an accident and being seriously injured – or worse – in such an event.
Follow our Dangers of Improper Wear series as we share powerful videos, each focusing on a common mistake made when wearing arc-rated (AR) apparel and the consequences of such mistakes when exposed to an arc flash.
With Scott Margolin, Vice President of Technical, as our guide, we'll examine many of the common mistakes made when wearing AR clothing. Demonstrated through real-world arc flash video footage, you'll see just how substantial those mistakes can be. Some common errors we'll explore include: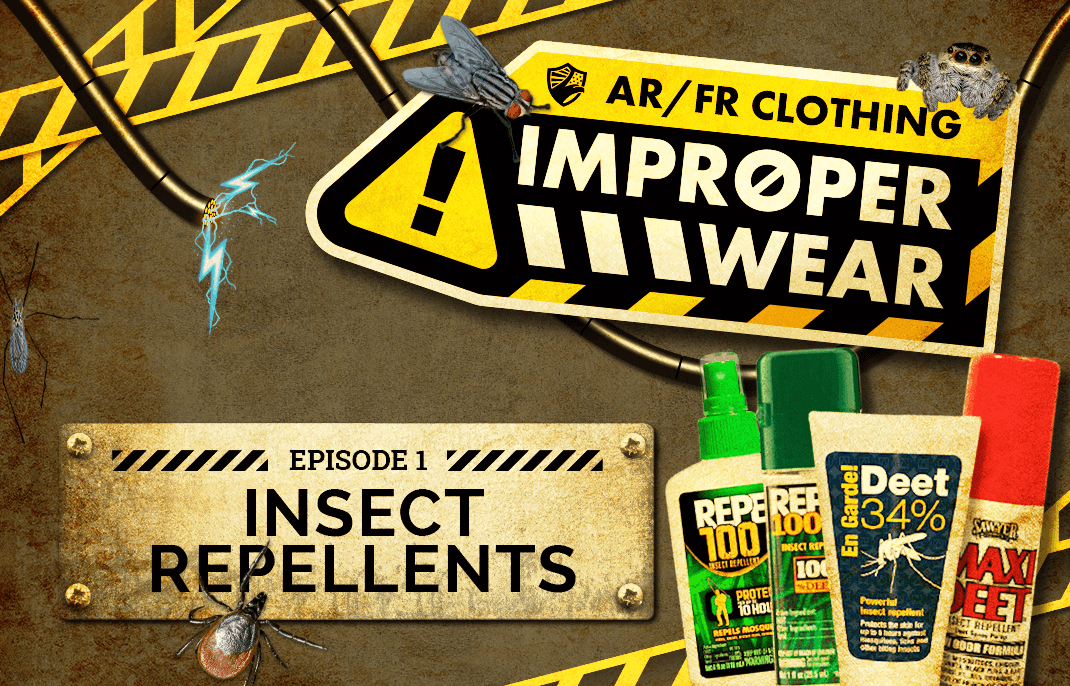 Episode 1: Insect Repellents
Many insect repellents have flammable components, and it's difficult to tell by reading the ingredients listing alone. The only way to know for sure is to test these insect repellents in a live arc-flash scenario.
View Episode 1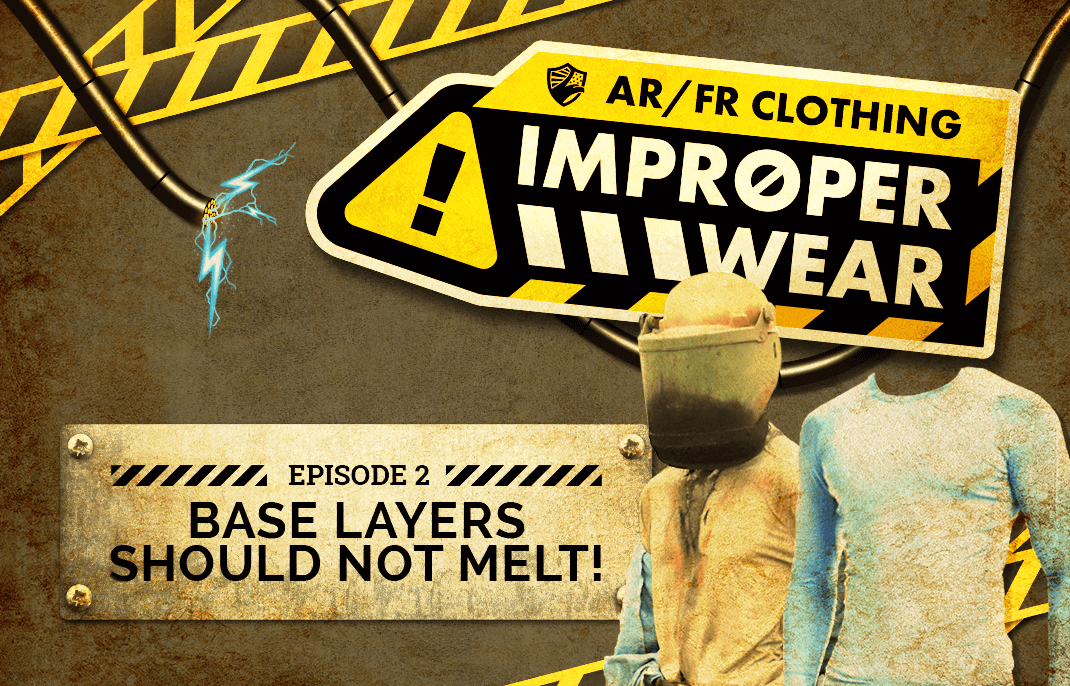 Episode 2: Base Layers Should Not Melt!
To prove that meltable base layers don't hold up even when layered under AR clothing, we put meltable base layers to the ultimate test by conducting live arc-flashes at an independent laboratory in Chalfont, PA.
View Episode 2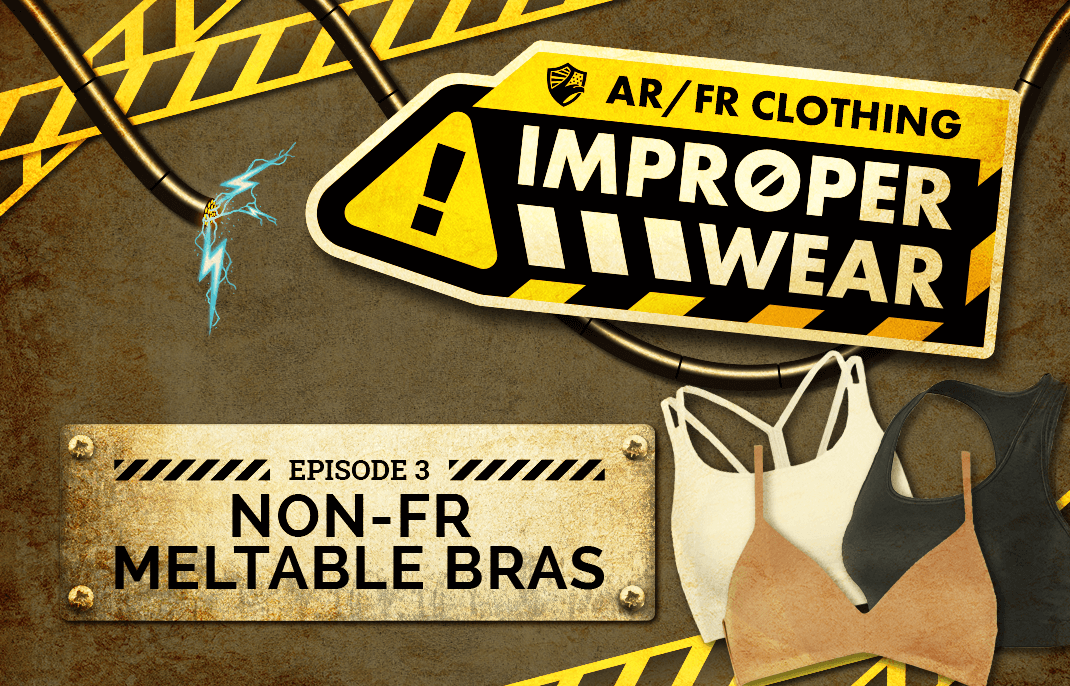 Episode 3: Non-FR Meltable Bras
We're looking at meltable base layers – which includes non-fr under shirts and anything else you might wear under your arc rated and flame resistant (AR / FR) shirt(s), such as a bra.
View Episode 3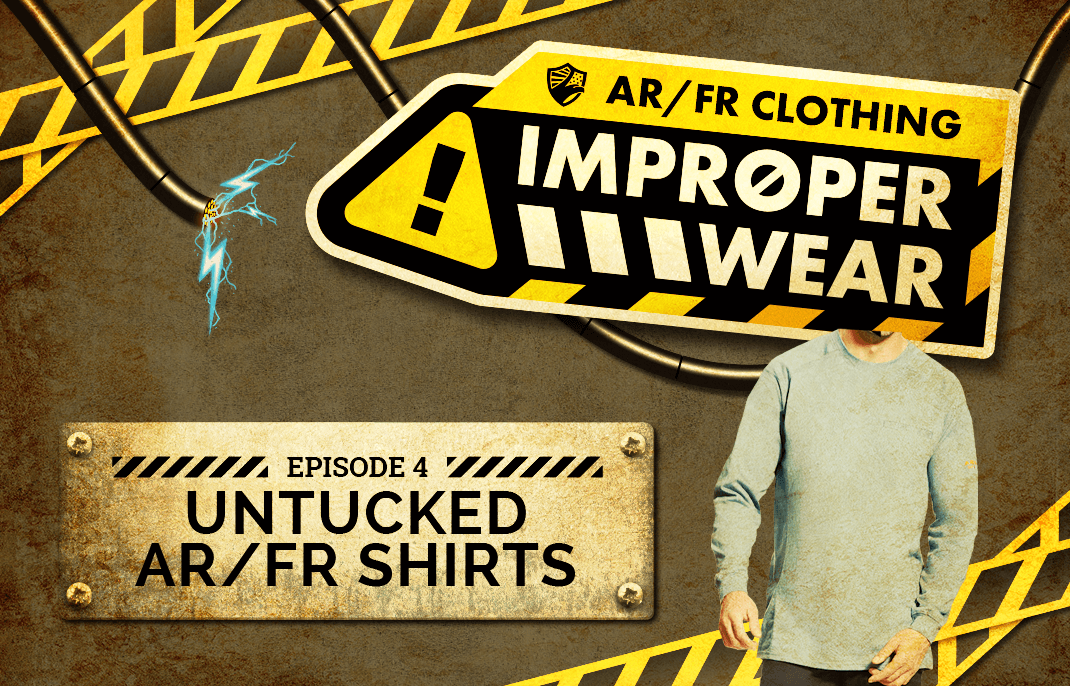 Episode 4: Untucked AR/FR Shirts
Watch this video for real footage from an arc-flash testing facility, where Tyndale demonstrates how an arc-flash impacts a worker whose protective shirt is not tucked-in.
Watch Episode 4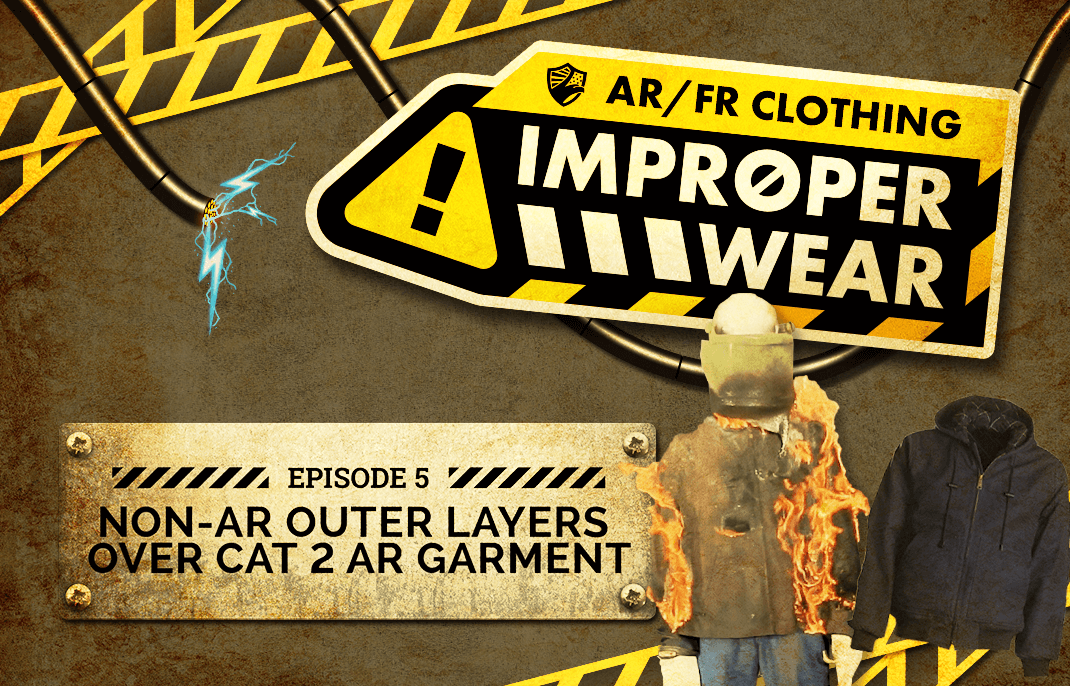 Episode 5: Non-AR Outerwear Over CAT 2 Garments
In this episode, we're looking at the consequences of wearing flammable outerwear over AR garments.
Watch Episode 5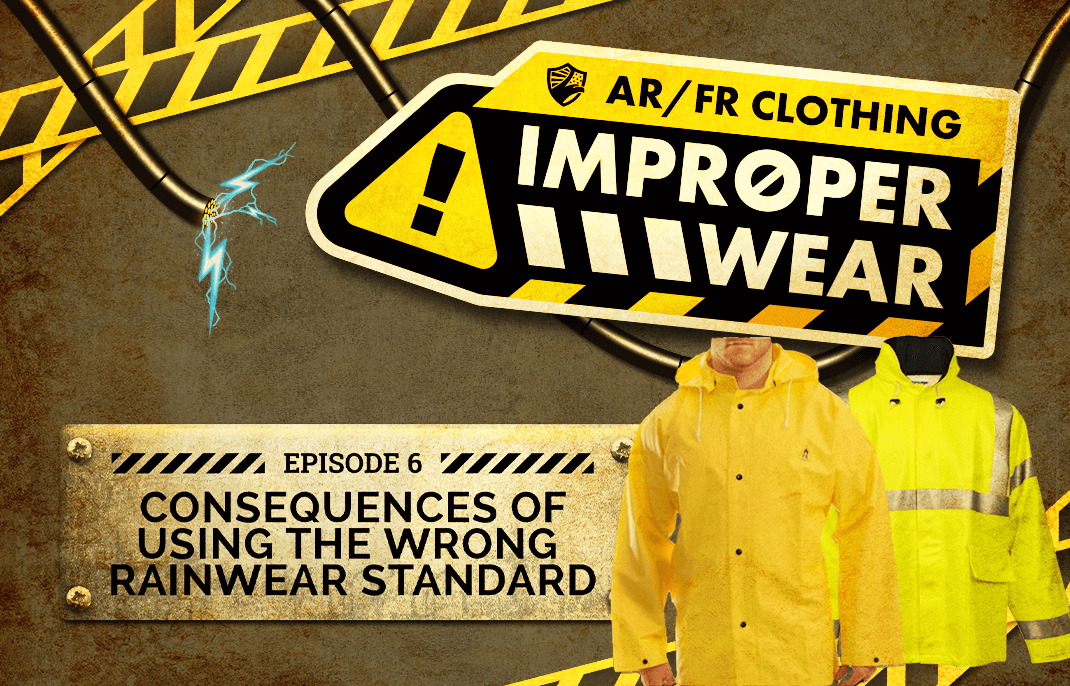 Episode 6: Consequences of Using the Wrong Rainwear Standard
Before you invest in arc-rated or flame resistant (AR / FR) rainwear it is important you're aware of the standard that the garment passes to allow it to make its FR claim.
Watch Episode 6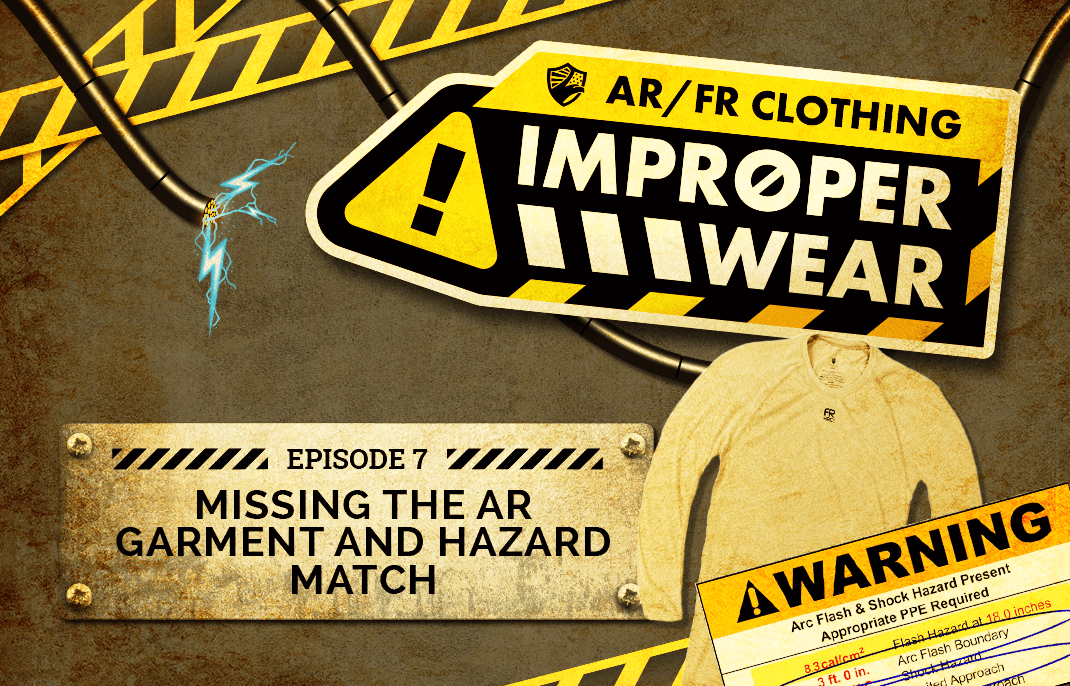 Episode 7: Missing the AR Garment and Hazard Match
Episode 7 which live footage from two live arc tests, proving that by wearing insufficiently rated protective gear, you're at risk of being burned and severely injured.
Watch Episode 7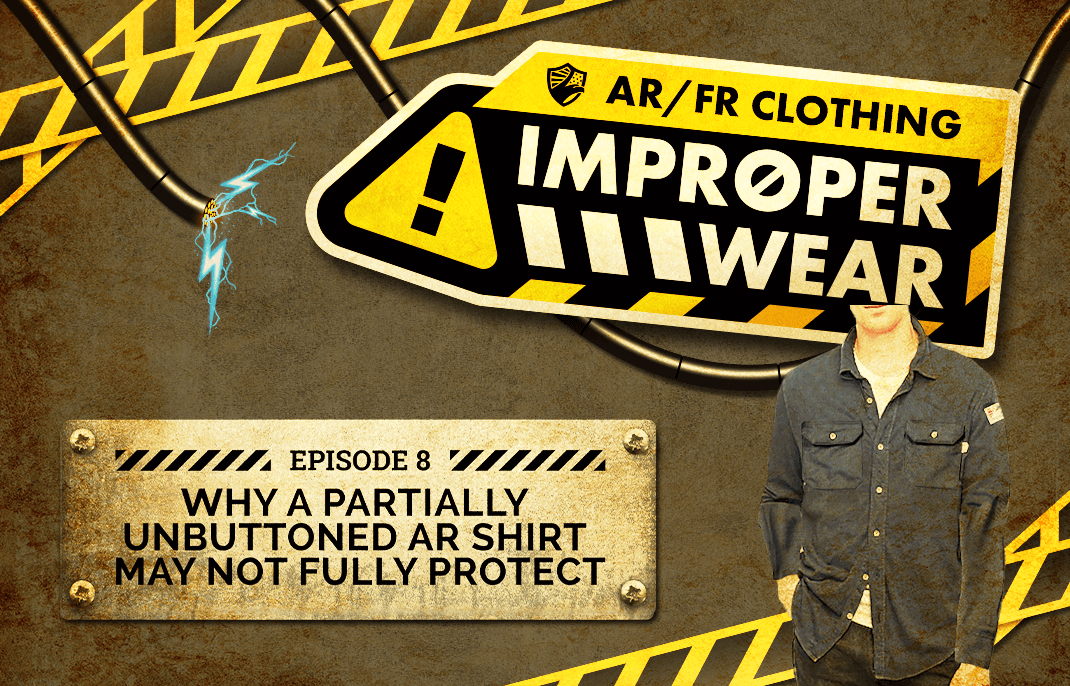 Episode 8: Why a Partially Unbuttoned AR Shirt May Not Fully Protect
Improperly wearing your AR/FR clothing could be the difference between injury or leaving the jobsite safely if exposed to an arc flash or flash fire hazard.
Watch Episode 8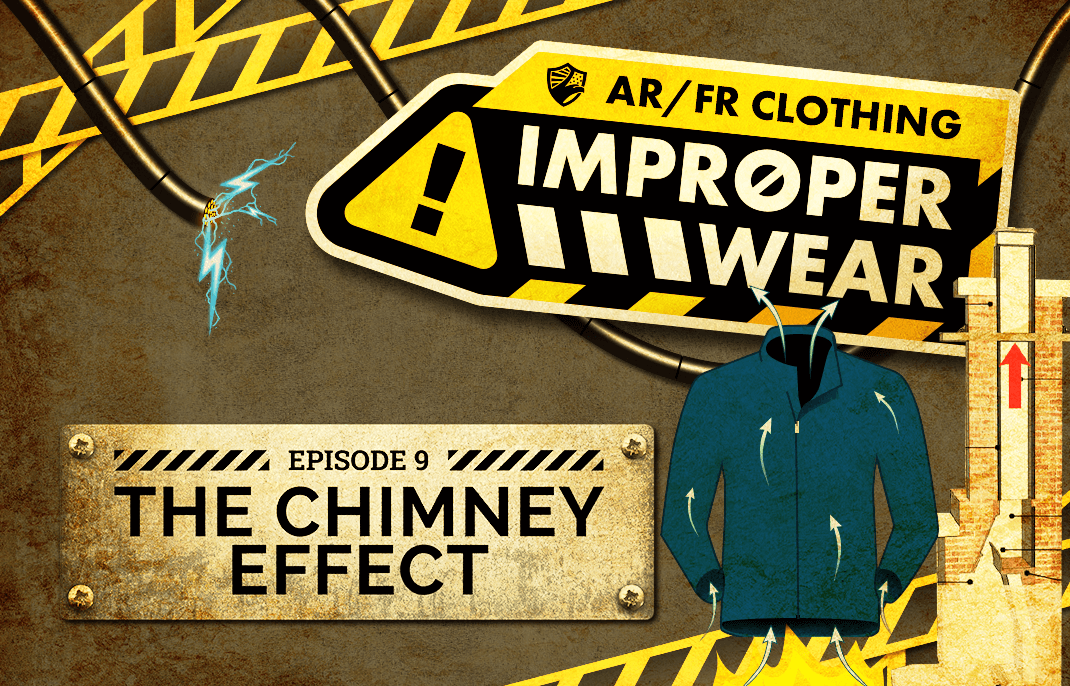 Episode 9: The Chimney Effect
The devasting results not only funnel heat and flames toward your neck and respiratory system, but flames become trapped inside your AR / FR coat and against your body causing significant burns.
Watch Episode 9
Episode 10: Non-FR Hoodie Over AR/FR Clothing
We put this common mistake to the test in a real-world arc flash demonstration – see why it's not one you want to make, with expert commentary from Scott Margolin, Vice President of Technical:
Watch Episode 10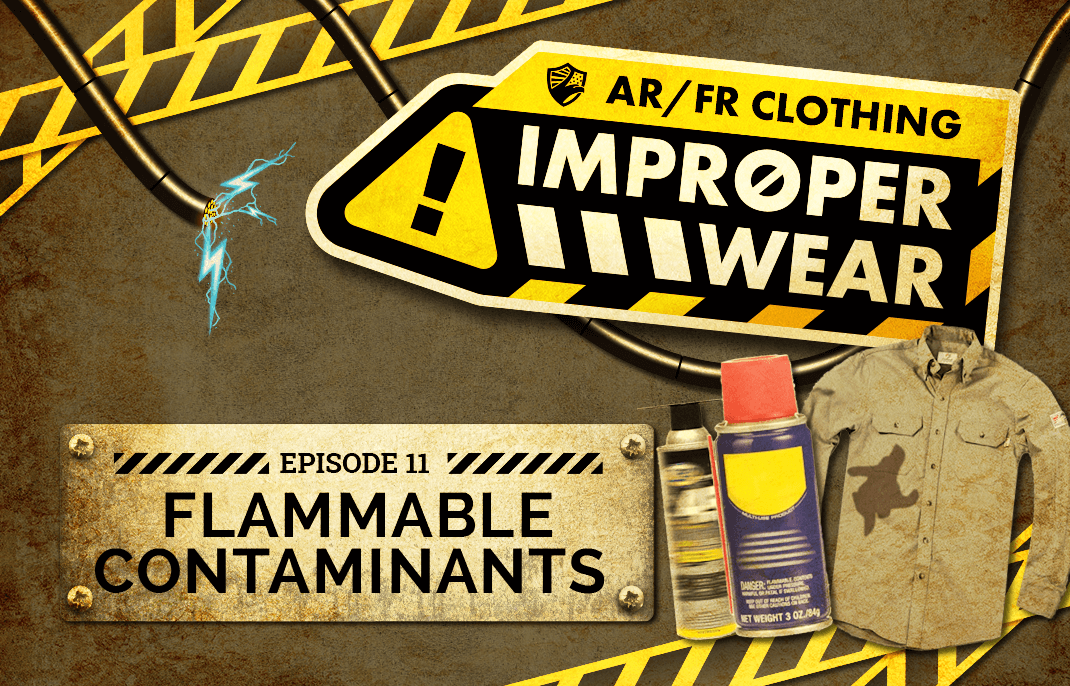 Episode 11: Flammable Contaminants
If you're exposed to a flammable substance, and your PPE is contaminated with such a substance, you are at risk of injury in the event of an arc flash or flash fire.
Watch Episode 11
We feel – and hope you'll agree – that each of these videos make excellent training aids to emphasize the importance of wearing AR clothing and wearing it properly.
Do you have a flash fire – rather than an arc flash – hazard?
The hazards may differ, but the valuable lessons in this series are relevant to workers in other industries that use PPE to protect workers from thermal hazards. Don't miss an episode!
Learning From These Mistakes
At Tyndale we are proud to protect the brave men and women like YOU who keep our country running, and dedicated to creating products, services, and training resources that ensure you return home safely to your family each night:
Seeking a Next-Generation Solution for AR / FR Clothing?
Discover a supplier who can provide not only quality products and consistent service, but also in-depth education and industry leadership. Let's get started with solving your challenges and better protecting your workers:
Already in a Tyndale Program?
Be sure to wear your AR / FR clothing, and wear it properly. Order today to make sure you have everything you need to stay safe:
Share this page to help others avoid these common AR / FR clothing mistakes that can have devastating consequences. You could save a life!