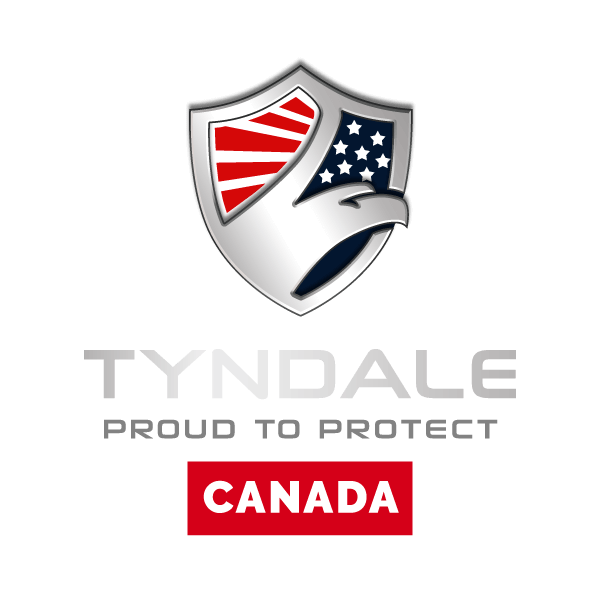 Canada, the choice is now yours! 
Canadian companies and their workforce now have access to Tyndale's unparalleled service model to provide the broadest selection of AR / FR protective clothing in the industry.
Are there holes in your flame resistant clothing program? Tell us your pain points and we'll share our solution.
Introducing your new source for arc-rated and flame resistant (AR / FR) employee apparel programs.
Since 1981, Tyndale has helped companies outfit workers with the protective garments they need to return home safely at the end of each workday. Tyndale is proud to extend our product choice and unparalleled service model into Canada to partner with Canadian-based companies seeking a turnkey, managed apparel program.
Tyndale offers the ability to ship AR / FR quickly from deep inventory, whether it's the very best Canadian products you already enjoy, or innovative U.S. brands that blur the distinction between PPE and casual apparel. Solving companies' challenges related to their protective clothing program, increasing employee satisfaction, and minimizing risk related to safety and compliance is why we enjoy a 99% customer retention rate.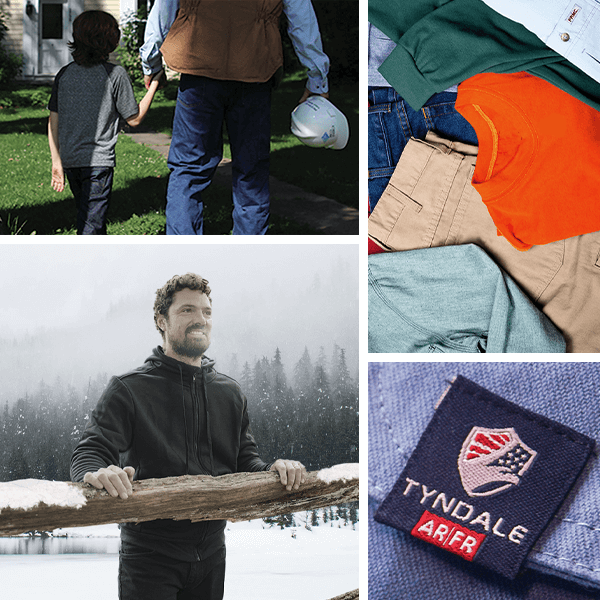 ---
The hallmarks of a Tyndale employee-based managed apparel program include: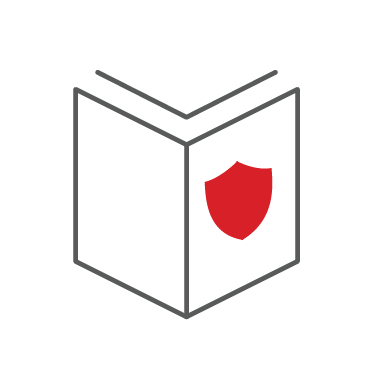 Custom online catalogs of approved AR / FR clothing to provide all-season comfort and protection.
Total management of employee allowance or allotment programs.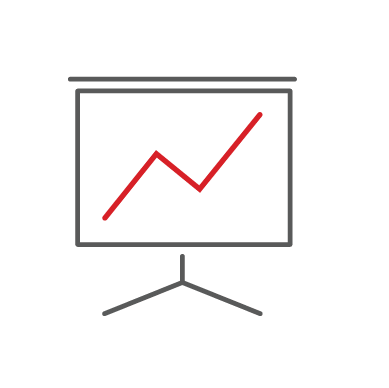 Employee-level tracking is inherent to our program, enabling management to view purchase history at-a-glance.
---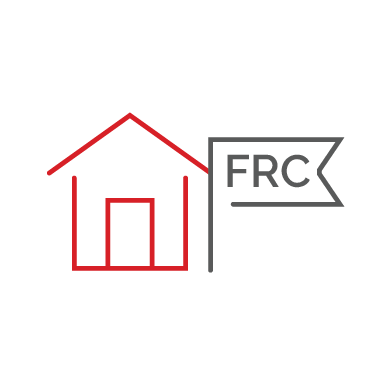 Tyndale 360 events
(on-site or virtual) to introduce employees to their new AR / FR program.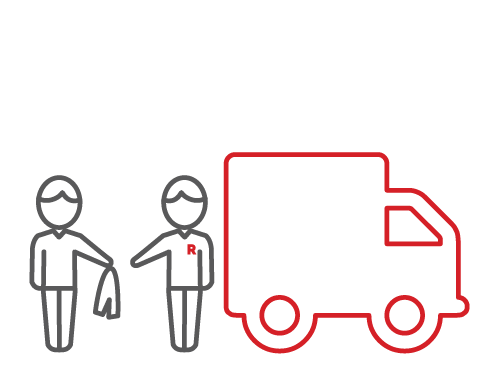 Hassle-free returns and exchanges and choice of ship-to-work or home for employees.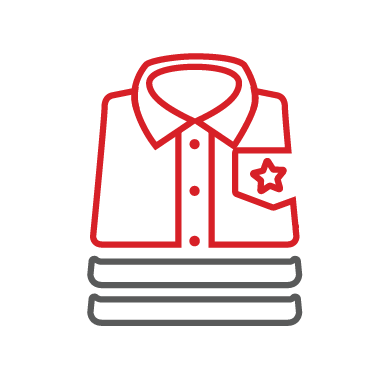 Embroidery and embellishment services to provide logo customizations, reflective striping, and more.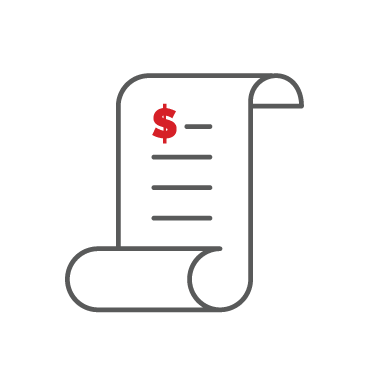 Extensive reporting and clear, concise invoices minimize your company's need for administrative oversight.
OUR MISSION, SIMPLY STATED, IS,
to provide an enjoyable uniform experience by supplying increasingly personalized, coordinated, and convenient AR/FR apparel solutions to leading corporations and their employees.
We carry this mission north and invite Canadian organizations to partner with a trusted supplier who provides benefits other suppliers simply can't match.
Commitment to the Canadian Market
Tyndale is eager to serve Canadian-based companies who want to take advantage of our exclusive program, which supports compliance with both Canadian and U.S. industry safety standards. As a manufacturer of our own AR/FR clothing, and a leading distributor of all major, trusted AR/FR clothing brands, Canadian workers now have access to the broadest selection of protective clothing in the industry and the widest variety of colors, sizes, and garments for both men and women.
Expertise & Leadership to Support Our Growing Business
Tyndale's new Canadian Sales Director, Paul Castelli, is leading Tyndale's initiative to expand the reach of our arc-rated and flame resistant (AR / FR) clothing programs into Canada. Paul's 12+ years of experience in the safety industry make him uniquely qualified to identify new market opportunities and develop the strategies required to introduce the Tyndale AR / FR managed program in the Canadian market.
Before joining Tyndale, Paul managed business development, account management, and end-user support for Westex, a Milliken global brand. Paul's expertise in the industry, coupled with his Canadian roots, serve him well as he leads Tyndale's latest growth initiative.
Paul will be working closely with the Tyndale Canada Team and all Tyndale members to provide Canadian companies with the broadest selection of quality, price-competitive arc-rated and flame resistant (AR / FR) clothing through our best-in-class, turnkey managed apparel programs.
Interested in learning more about why and how we are expanding into Canada?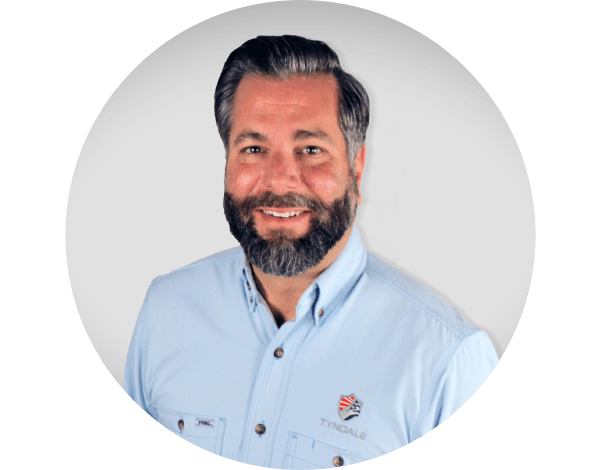 Paul Castelli
Sales Director, Canada
Paul Castelli has more than 12 years of experience in the AR/FR textile and safety industry. Before joining Tyndale, Paul managed business development, account management, and end-user support for Westex, a Milliken global brand. His experience and extensive knowledge of the Canadian AR / FR marketplace are vital assets that enable his team to effectively serve end-user wearers. He looks forward to extending our premium products and unparalleled service model into Canada and proudly protecting your workforce.
Scott Margolin
Vice President of Technical
Scott Margolin has over 30 years of experience in arc-rated/flame resistant (AR / FR) clothing and has conducted over 1,800 arc flashes and nearly 4,000 flash fires at labs all over the world. Much of this research focused on real-world hazards and PPE performance. Scott has authored dozens of technical articles and white papers, given over a thousand presentations, and has served as a subject matter expert to OSHA, NFPA, NJATC, ASSE, and NECA on FR/PPE and thermal hazard issues. Scott is on board as Tyndale's lead technical resource.
Sara Olsen
Technical Advisor, Canada
Sara holds an M.Sc. degree in textile and apparel science from the University of Alberta and has worked for over 15 years in the protective clothing industry. She has experience in several areas of the industry, including laboratory testing, PPE research, design, development, manufacturing, and working with distributors and end users. She has performed over 1,500 flash fire tests and has served on committees for ASTM F18.65, CGSB 155.20, ASTM D13, ASTM E54, and ASTM F18. Sara provides Tyndale with technical expertise relating to compliance with Canadian safety standards.
September 13, 2022
In previous episodes of our Proud to Protect Canada series, we reviewed the safety standards and jurisdictional requirements governing arc-rated and flame resistant (AR / FR) clothing and we looked at high visibility safety apparel (HVSA) standards and provincial regulations. In this final episode of our series, we examine CSA
[…]
Seeking a Next-Generation Solution for AR / FR Clothing?
Tyndale makes it easy to protect workers for both safety and compliance – while minimizing costs and headaches. Learn more about creating a managed clothing program that fits your company's unique protective, budgeting, and image needs.
What's the Difference Between Uniform Rental and Managed Direct Purchase?
The difference is in the details! Compare uniform rental and direct-purchase managed clothing programs in terms of necessity, convenience, cost-effectiveness, risk of contamination, the freedom to change your mind, and more.