Dangers of Improper Wear: Flash Fire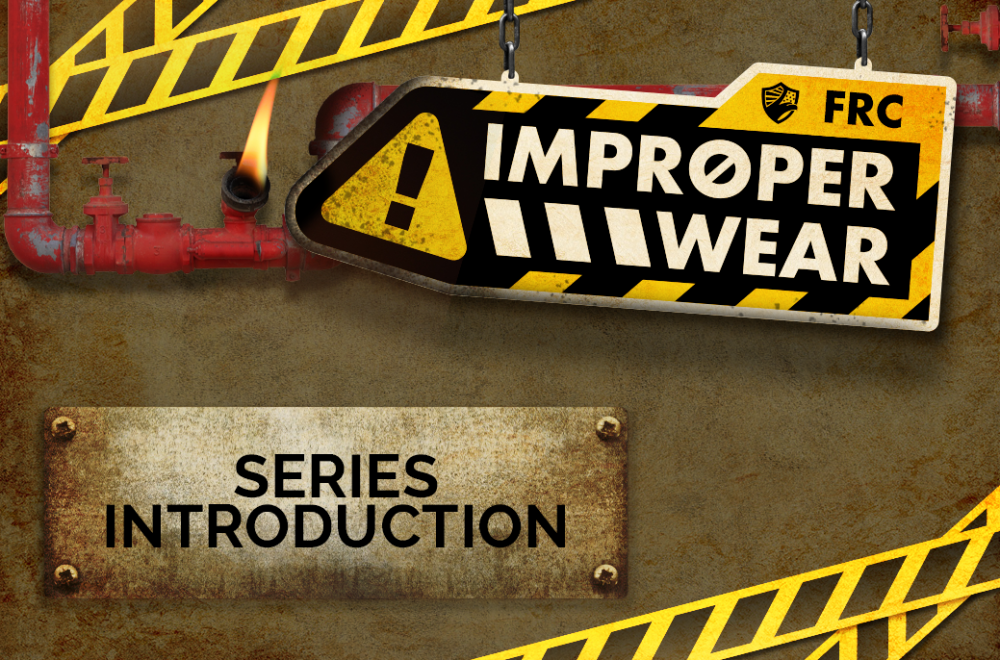 The importance of wearing flame resistant clothing (FRC) to protect against flash fire hazards is widely recognized – you might even be aware of the flash fire standards and test methods. However, knowing how to wear flame resistant clothing properly is not always easily understood. To drive home the importance of wearing FRC and wearing it properly, we've produced a series of videos showcasing the devastating effects of improperly wearing your PPE during full-scale outdoor flash fires, carefully induced using propane at the Texas A&M TEEX Fire Training Field.
What to Expect
In this series, we'll showcase a variety of common mistakes made in potential flash fire scenarios, such as wearing combustible cotton or polycotton clothes, flammable high-visibility vests, everyday outerwear like hoodies or jackets over flame-resistant clothing, wearing proper FRC improperly with buttons or zippers undone, and more. It's essential to understand the consequences of these actions and to ensure proper protection when facing flash fire hazards.
Seeing is Believing
With Scott Margolin, Vice President of Corporate Strategy & Technical, as your guide, you'll witness the devastating power of full-scale real-world flash fires – and their impacts on manikins wearing more than a dozen common types of FRC and non-FR – from the safety of your own screen.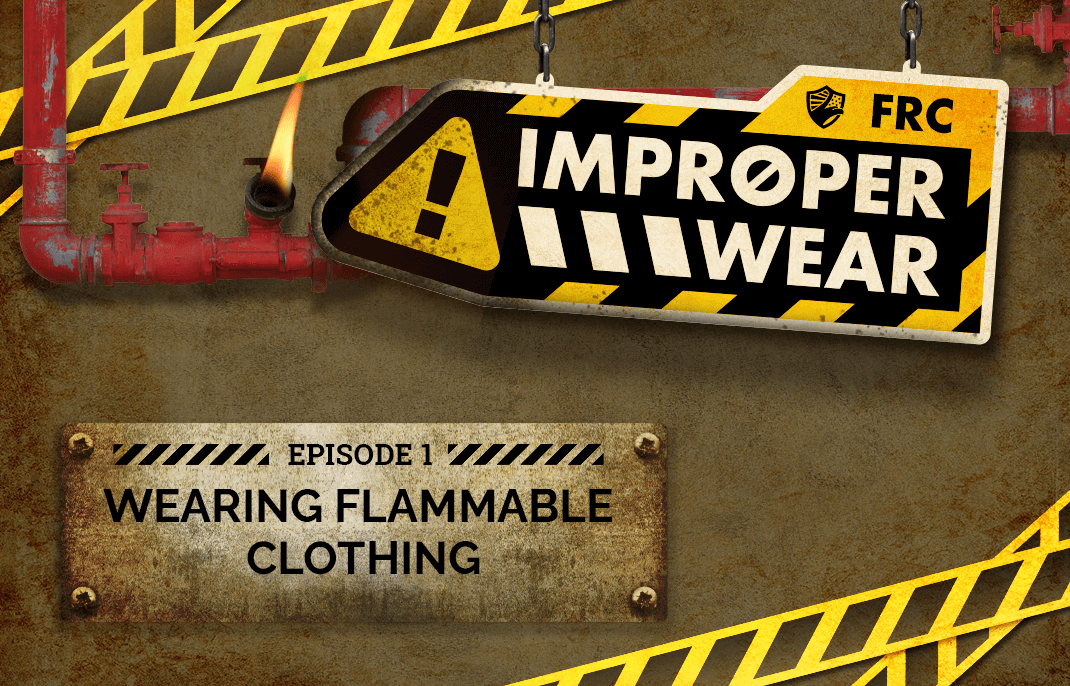 Episode 1: Wearing Flammable Clothing
This real-world flash fire demonstration shows that even a brief exposure of only 1.5 seconds can fully ignite a flammable coverall. Close-up helmet camera footage vividly depicts the ferocity of the fire, highlighting the catastrophic consequences of wearing flammable clothing during a flash fire.
Watch Episode 1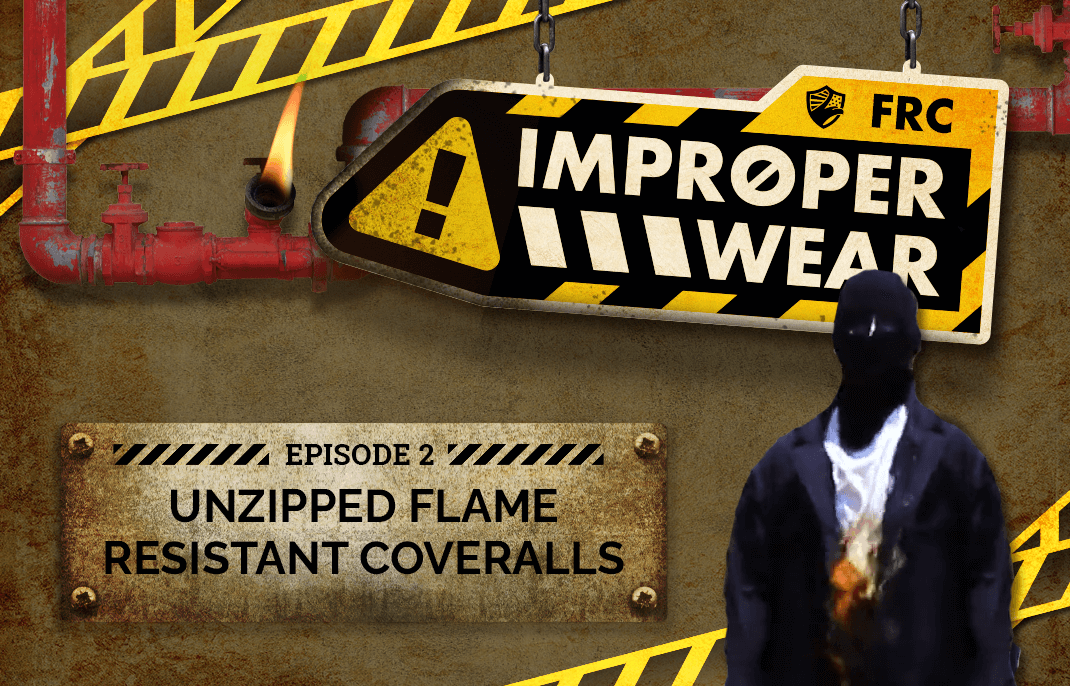 Episode 2: Unzipped FR Coveralls
This blog post – complete with compelling video evidence – exposes how serious injuries can result from wearing unzipped FR coveralls. This mistake exposes a flammable or meltable base layer which can quickly ignite, resulting in severe burns and injuries.
Watch Episode 2
Episode 3: Flammable Outerwear + Cotton Base Layer
Witness the worst possible scenario – wearing flammable outerwear and a cotton base layer. This video shows the disastrous outcome of making these mistakes when exposed to a flash fire hazard and highlights the importance of investing in high-quality flame resistant clothing (FRC) that meets safety standards.
Watch Episode 3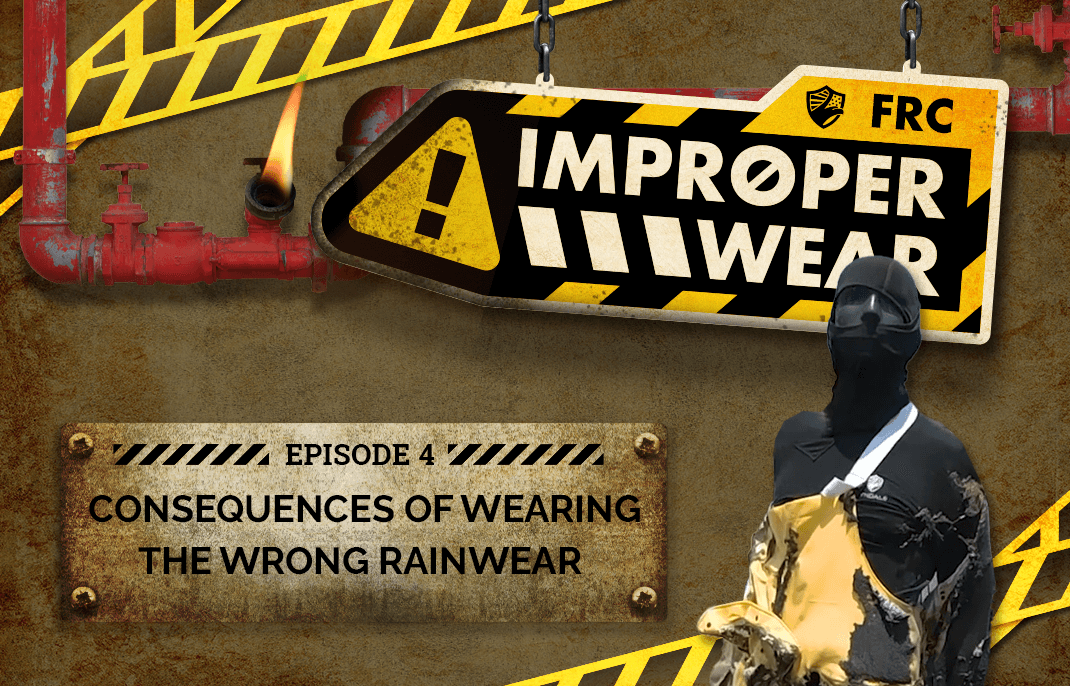 Episode 4: Consequences of Wearing the Wrong Rainwear
Before you invest in flame resistant (FR) rainwear, it is important you're aware of the standard that the garment passes to allow it to make its FR claim. See the devastating effects of wearing insufficient rainwear and learn the correct precautionary PPE steps to take when you face a flash fire hazard.
Watch Episode 4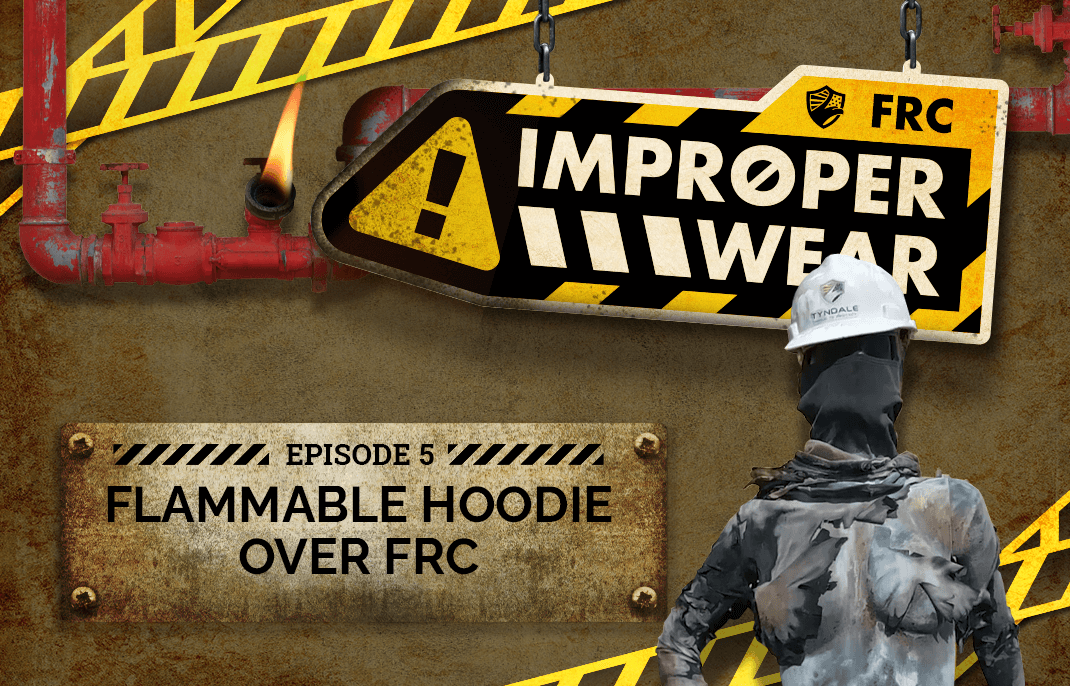 Episode 5: Flammable Hoodie Over FRC
The manikin in this demonstration made a fatal mistake by wearing a flammable hoodie over her FRC. This episode highlights the catastrophic results of wearing a cotton sweatshirt – even when worn over FRC.
Watch Episode 5
Episode 6: Flammable High Visibility Vest & Outerwear over FRC
Discover the dangers of wearing flammable high-visibility vests and outerwear over flame-resistant clothing (FRC) in this blog post. See the aftermath of this dangerous combination to understand why you should avoid this common mistake in the field.
Watch Episode 6
We feel – and hope you'll agree – that each of these videos make excellent training aids to emphasize the importance of wearing FR clothing and wearing it properly.
Do you have an arc flash – rather than a flash fire – hazard?
The hazards may differ, but the valuable lessons in this series are relevant to workers in other industries that use PPE to protect workers from thermal hazards. Don't miss an episode!
Learning From These Mistakes
At Tyndale we are proud to protect the brave men and women like YOU who keep our country running, and dedicated to creating products, services, and training resources that ensure you return home safely to your family each night:
Seeking a Next-Generation Solution for AR / FR Clothing?
Contact the National Account Executive in your region to learn more about our proven products and best-in-class service platforms today:
Already in a Tyndale Program?
Choose from comfortable products with protection you can trust, and order now to stay safe:
Share this page to help others avoid these common FR clothing mistakes that can have devastating consequences. You could save a life!