CONTACT US
We're here to help! Give us a call at 800-356-3433 or use one of the options below to contact us.
CUSTOMER SUPPORT
Our friendly, US-based team is standing by to help from 7am through 9pm Eastern Time, Monday through Friday.
There are three easy ways to reach us:
SALES INQUIRY
Contact a National Account Executive
Step 1: Select the state/province where your business resides.
Step 2: Complete the form to contact your dedicated National Account Executive.
TECHNICAL EXPERTISE
Schedule a 15 Minute Technical Consultation With Scott Margolin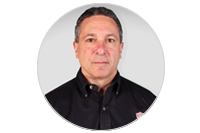 Scott Margolin has over 30 years of experience in arc-rated/flame resistant (FR) clothing, providing Tyndale with unmatched technical expertise. He has conducted over 1,800 arc flashes and nearly 4,000 flash fires at labs all over the world. Much of this research focused on real world hazards and PPE performance. Scott presents globally to share his research and learnings on flash fire, arc flash, and combustible dust hazards to improve worker safety. He has authored dozens of technical articles and white papers, and led many webcasts on these subjects. Significantly, Scott has served as SME (Subject Matter Expert) to OSHA, NFPA, NJATC, ASSE, NECA and others on a wide variety of FR, PPE, and thermal hazard issues.
Complete the form to schedule a call with Scott today!
We are dedicated to providing an enjoyable experience and look forward to speaking with you!