1970
Tyndale was initially formed as a trusted, reliable, safety supply company for large companies. During the 1970's fuel crisis, Tyndale's founder, Dale Whittenberger, sold thousands of sweaters to a leading pharmaceutical company with many cold employees. When the sweaters arrived, no one at the company had the time to deliver the sweaters to the employees. Dale personally traveled to the site and distributed thousands of sweaters. After this experience, came the 'aha!' moment when he realized the value of offering a "Managed Apparel Program" to large corporations.
1980's
In the late 1980's, Dale learned that electric utility workers would soon be required to wear arc-rated flame resistant (FR) clothing. As a result, Tyndale began specializing in providing FR clothing and became involved in the ASTM committee responsible for writing the worker safety standards. From there, Tyndale began offering additional services such as tracking employee orders and became an early leader in developing and establishing Managed Apparel Programs.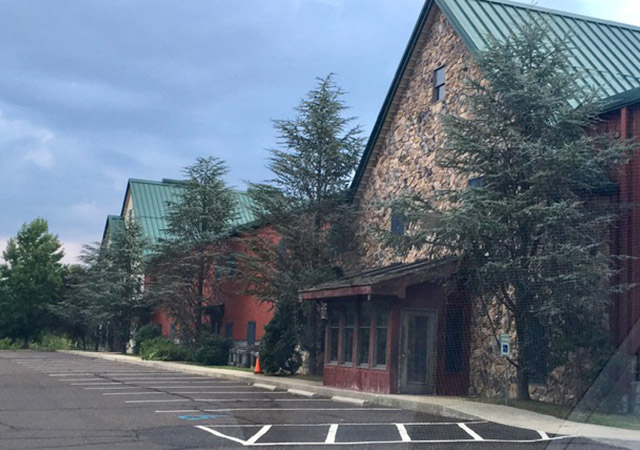 2004
By 2004, Tyndale had "gone national," adding some of the largest utilities in the country to our roster of happy customers.
2007
In 2007, majority ownership of Tyndale transferred from Dale to Gail Whittenberger. Gail became the company's Chief Executive Officer, establishing Tyndale as a Certified Woman-Owned Business Enterprise, independently certified by the California Public Utilities Commission (CPUC) and Women's Business Enterprise National Council (WBENC). Tyndale's status as a WBE is a unique differentiator that we are proud of!
2014
In 2014, Tyndale opened a second Distribution Center in Houston, TX – providing additional capacity and redundancy to our Pipersville, PA location and optimizing ship times to the southwest. Together, these facilities house our comprehensive FR portfolio, managed by our state-of-the art inventory management systems and strategically stocked by our inventory planning team. We proudly stock Tyndale brand garments - including a full line of Amerian-made FRC, as well as garments from other industry leading FR suppliers.

Tyndale also has four factory stores, in Williamsport, PA, Oklahoma City, OK, Midland, TX, and Concord, CA. In addition to retail sales, these stores serve as Service Centers where managed program customers can try on and buy clothing in person, using their company allowances.
Today
Today, Tyndale remains a privately-held, woman- and family-owned business and has become a leading supplier of FR clothing to the utilities, oil and gas market, and transportation sectors, while expanding into chemical manufacturing, molten metals, and NFPA 70E markets.

Employees at all levels of our organization are known for the pride they take in protecting workers across the country. Tyndale regularly receives calls and emails from workers who have had a near miss, escaping injury to make it home safely at night because the clothing they wear – provided by Tyndale – has protected them. This role in helping to save lives is a source of pride for our employees and forms the basis of Tyndale's company culture. Our unscripted corporate video, Proud to Protect™, captures the story of Tyndale's dedication to excellent service in the words of our employees.