FRC SAFETY DURING COVID-19
The COVID-19 pandemic has certainly made a major impact on our personal lives with social distancing and 'stay at home' orders designed to limit the spread. But for those servicing the nation's electrical systems, refineries, and other vital infrastructure who are out in the field supporting our nation's critical infrastructure, this raises the question of how to properly disinfect FR and AR clothing. Tyndale is here to keep you up to date on the latest information when it comes to FRC and COVID-19. (Check back soon for more, we are updating daily.)

Tyndale has diverted a significant portion of our American manufacturing capacity to making FR surgical-style masks. In addition, we are sourcing masks from our key FR suppliers. FR masks are available for purchase by case units of 50 for $425. To purchase, please contact your Tyndale National Account Executive. Read More Here
Please Note: These masks are arc rated and FR, but are NOT intended to replace arc flash PPE. They are COVID-19 PPE and eliminate flammability hazard.
FRC Safety During COVID-19 Video Series
As an additional resource, we have combined our videos into one, convenient location.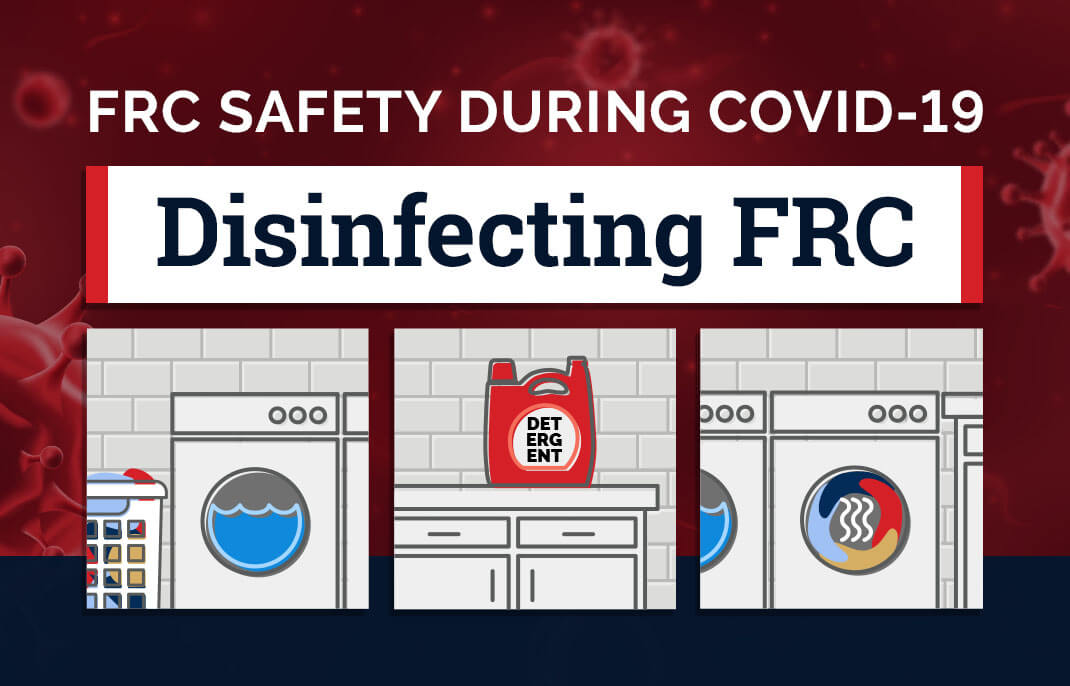 Disinfecting FRC
We highlight the do's-and-don'ts for disinfecting your FRC after a day in the field or coming in contact with the COVID-19 virus.
Is Dried Bleach Residue Harmful to AR / FR Clothing?
AR / FR should never be laundered with bleach, but what happens when it comes in contact with residue from dried bleach?
Why Sharing FRC and PPE is Risky
As the current health crisis continues to unfold, we want to be sure we are reminding wearers why not sharing clothing is more important than ever.
Ensuring Correct Bleach Concentration
Tyndale VP of Technical Scott Margolin explains the CDC's guidelines for bleach concentration regarding disinfecting against COVID-19.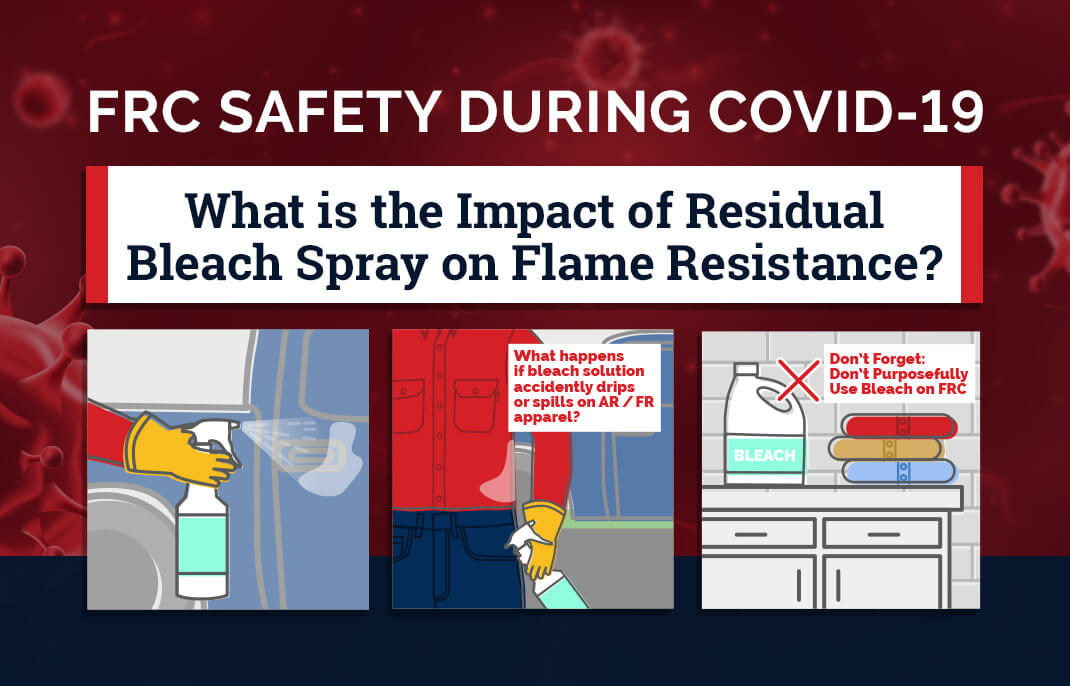 Impact of Residual Bleach Spray on Flame Resistance
What if the solution accidently drips or spills on AR / FR apparel? Does it have an impact on flame resistant properties?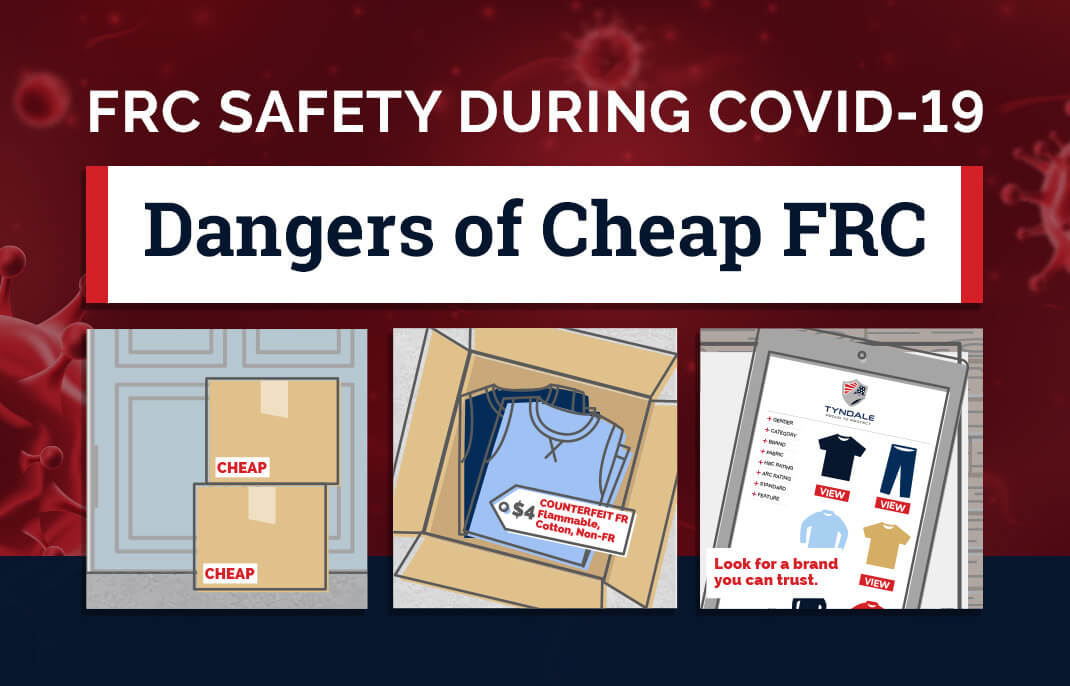 Dangers of Cheap FRC
Counterfeit FR clothing exists and it's dangerous. Learn more on what to look for when purchasing FRC.
Disinfecting Leather Gloves
We have been told to wash our hands frequently to stop the spread of COVID-19. But, how should you disinfect the leather gloves that you use on the job?
Our Appreciation to America's Workers
Tyndale's President Robert Whittenberger would like to personally thank the thousands of utility workers and others in vital industries as we face this unprecedented challenge of COVID-19.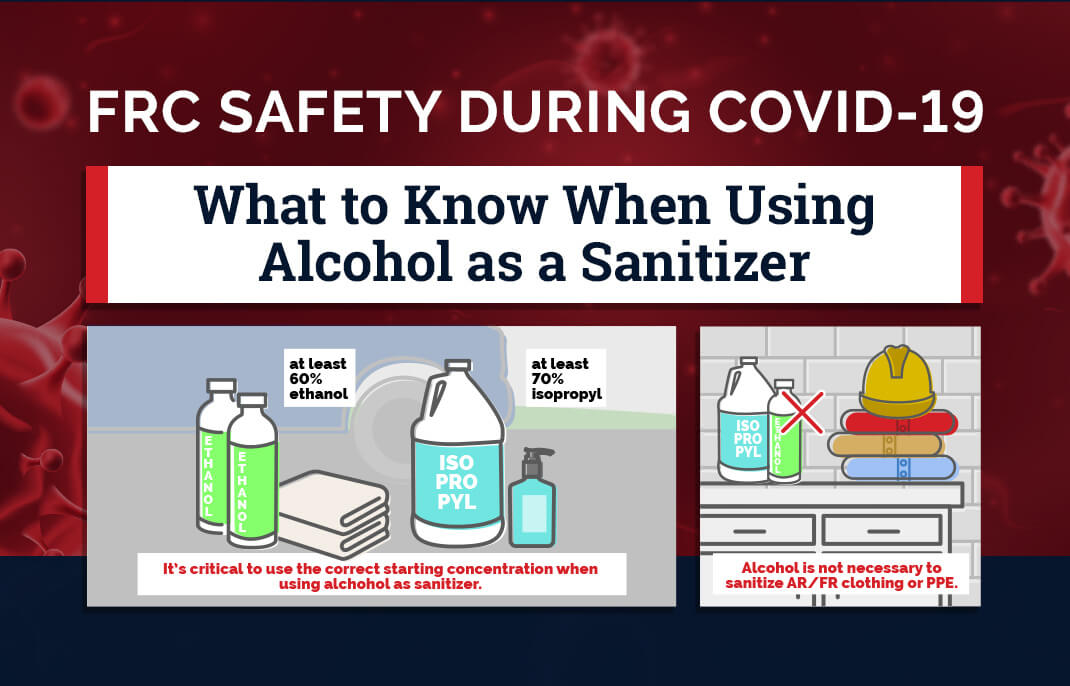 What to Know When Using Alcohol as a Sanitizer
What you should know when using alcohol as a sanitizer – and what you should do if it gets on your AR / FR clothing.
How Soap Destroys COVID-19
Disinfecting arc rated and flame resistant (AR / FR) clothing and PPE begins and ends with soap and water - see how.
FR Mask Care and Use
Information on Tyndale's production of FR face masks as well as care and proper use information for all FR face masks.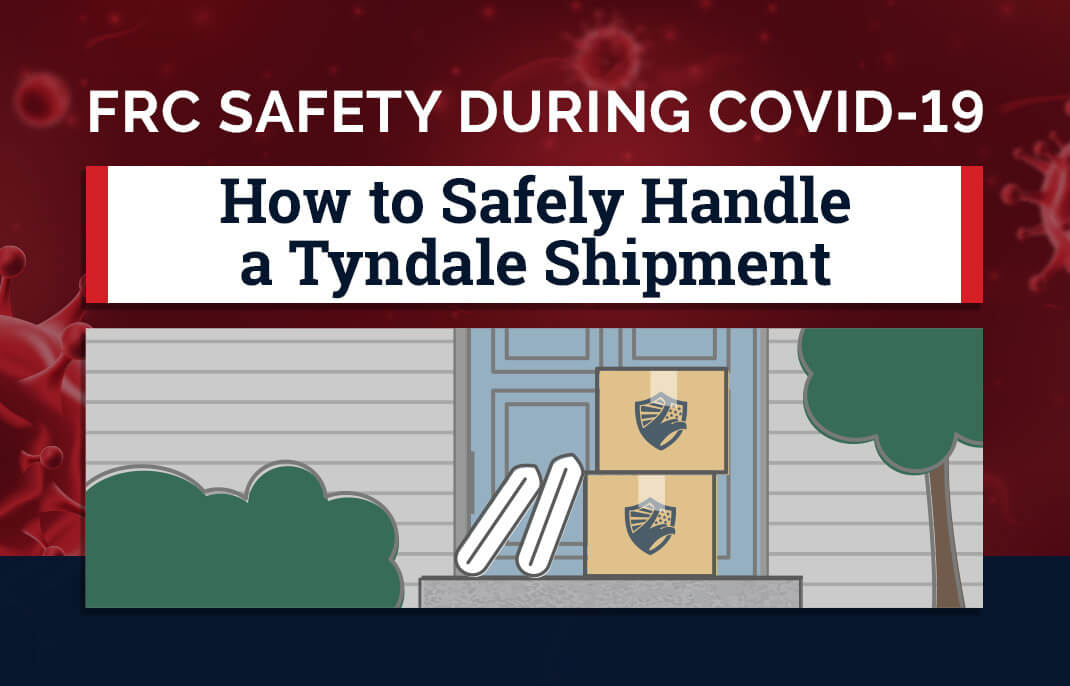 How to Safely Handle a Tyndale Shipment
Since the vast majority of shipments from Tyndale are delivered to you in a plastic bag or cardboard box, it's important to be careful when receiving those packages. Learn more on the precautions you can take once you've received a package.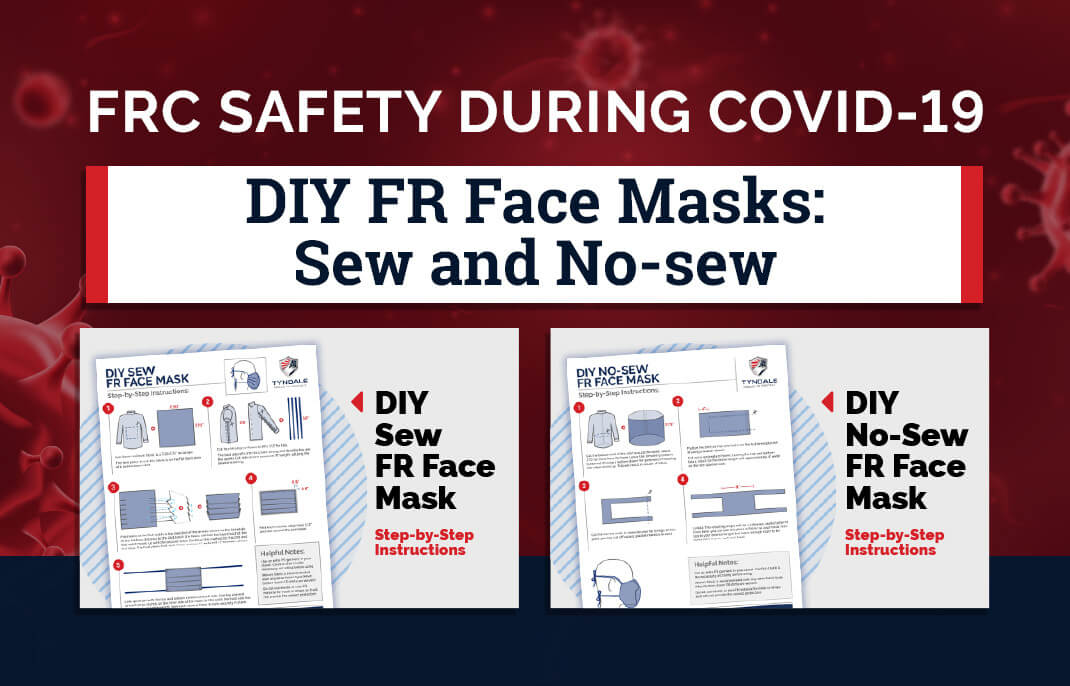 DIY FR Face Masks
If you don't have a FR mask or are waiting on delivery of a FR mask, we've provided instructions on how to construct your own FR sewn or no-sew face mask.
Protecting Your Safety in our Warehouse
We've taken significant steps to protect our members. We're staying safe to help you stay safe. Here's how...
Tyndale 360 Events and Fitting Services
We share comprehensive tools to effectively fit your workforce without any human to human contact, as well as best practices for keeping fittings as safe as possible if you do need an onsite fitting.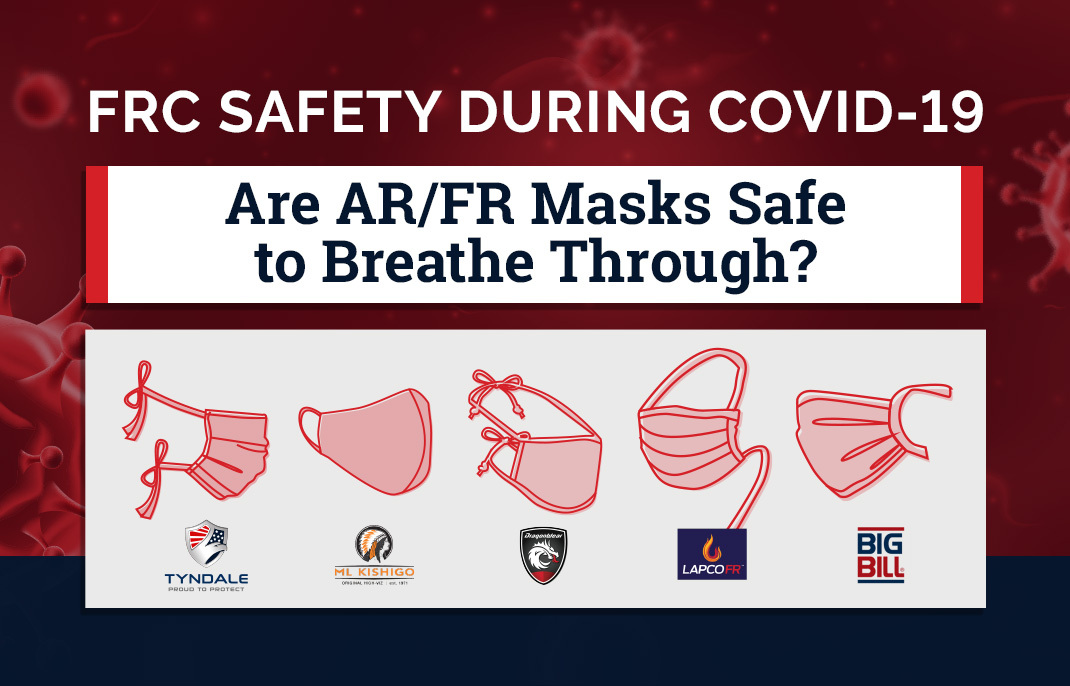 Are AR/FR Masks Safe to Breathe Through?
Tyndale has received many questions about the newly made masks and how we know they are safe to breathe through. In response, we share why the AR / FR masks are safe and how we know.
Please Note: These masks are arc rated and FR, but are NOT intended to replace arc flash PPE. They are COVID-19 PPE and eliminate flammability hazard.
How to Disinfect Arc Flash Kit PPE
How can you safely disinfect your 40cal arc flash suit and the other PPE in your arc flash kit – like hard hats, face shields and voltage-rated rubber gloves – without jeopardizing the critical protective properties of that PPE?
Why Sharing FRC and PPE is Risky – Part 2
We expand on our previous post and explain just how important it is TO NOT share FRC or PPE, handle anyone else's used FRC or PPE, or let anyone else handle your laundered FRC or clean PPE.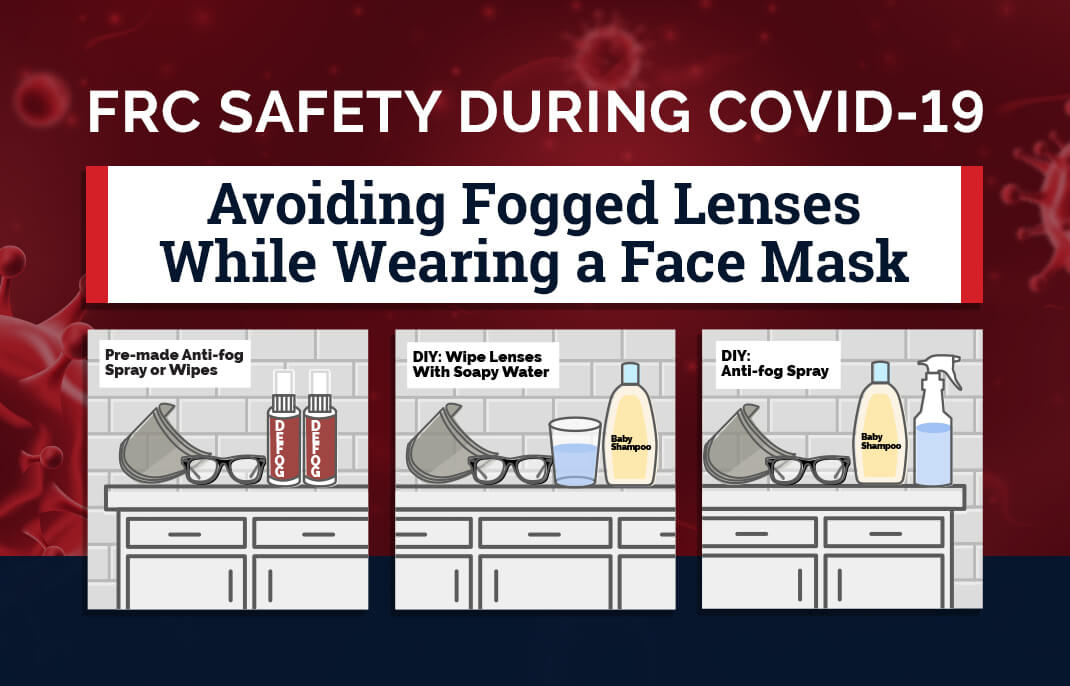 Avoiding Fogged Lenses While Wearing a Face Mask
Face masks worn in combination with eye glasses or face shields can cause those glasses or face shields to fog, creating a safety issue. We have several recommendations to make sure this doesn't happen to you.
Top FRC Industry Resources for COVID-19
We share links from a wide variety of resources offering guidance related to the flame resistant clothing industry.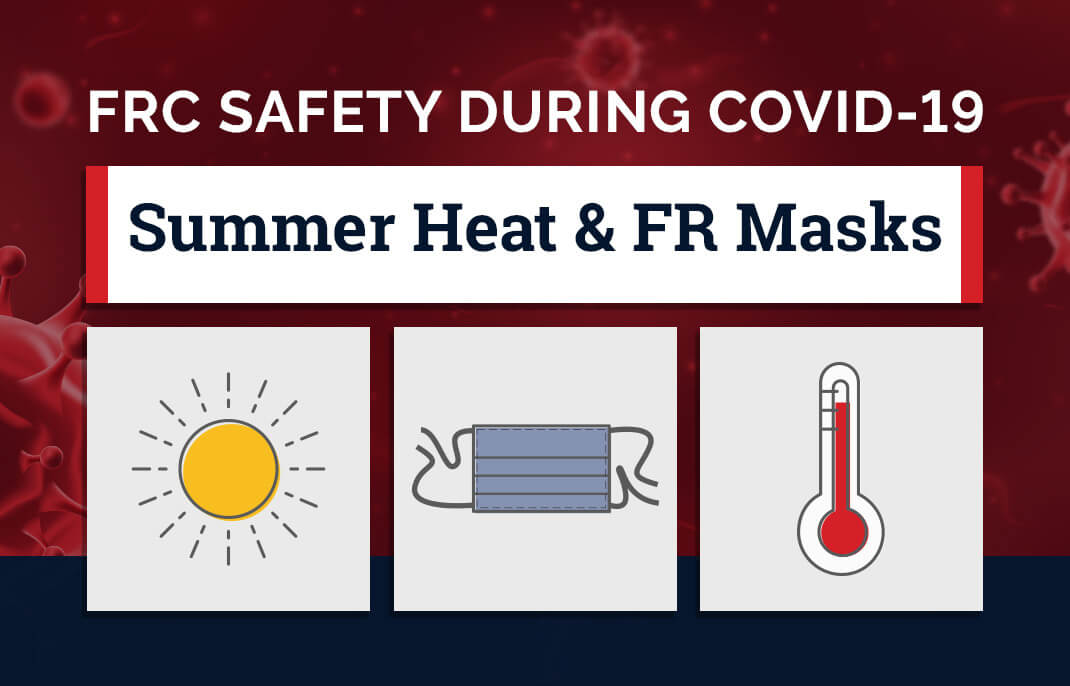 Wondering if FR Masks Contribute to Heat Stress?
We address concerns about face masks becoming sweaty and uncomfortable as the weather warms up.
What Are the New COVID-19 Guidelines for Tyndale's Retail Stores?
We share new guidelines for visiting our recently re-opened retail locations and answer frequently asked questions regarding these guidelines.
Are AR/FR COVID-19 Face Masks Considered PPE?
We answer the question: Can AR / FR face masks replace your normal AR / FR head, face, and neck protection – like balaclavas, neck gaiters, and face shields?
FR Leadership in Trying Times
We share our story on how Tyndale continued to ensure worker safety during COVID-19 by producing FR face masks for essential utility workers.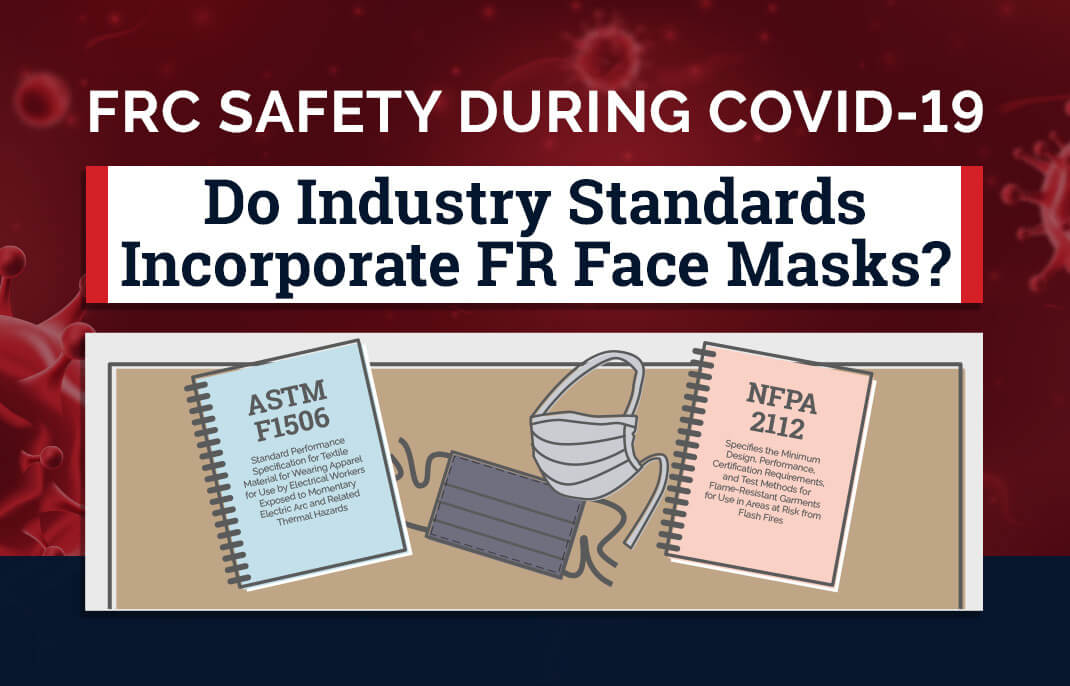 Do Industry Standards Incorporate FR Face Masks?
A complete update on emergency standard changes underway for ASTM F1506 and NFPA 2112.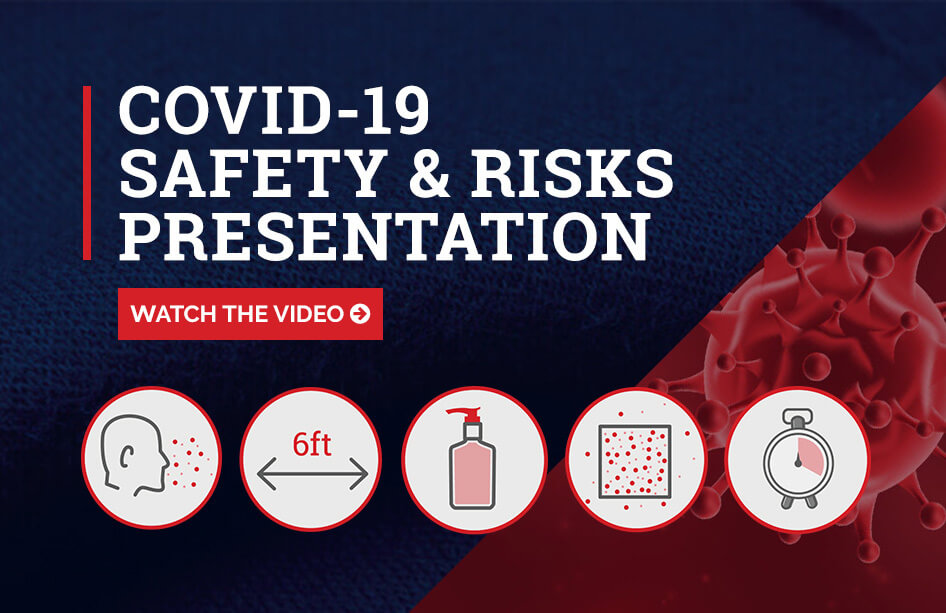 COVID-19 Safety and Risks Presentation
Scott Margolin, Vice President of Technical, presents information about COVID-19 and how you can evaluate risk as our nation begins to reopen. NOTE: this is education on the COVID-19 risk intended for the general public and is NOT specifically focused on FR clothing.
Shareable / Printable Flyers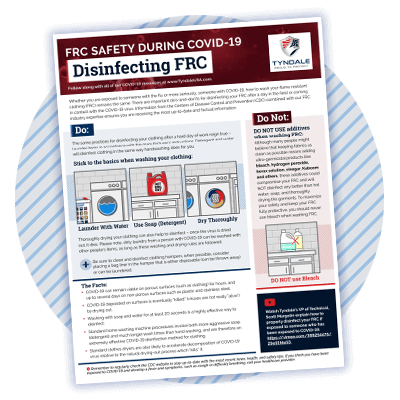 Disinfecting FRC
Download and share our guide on proper laundering and how to disinfect FRC.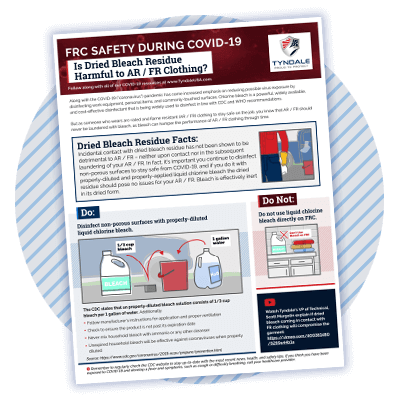 Is Dried Bleach Residue Harmful to AR / FR Clothing?
Download and share our guide on dried bleach residue and FRC.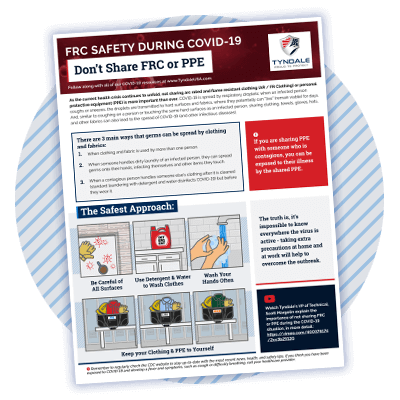 Don't Share FRC or PPE
Download and share our guide on why not sharing clothing and PPE is more important than ever.
Disinfecting PPE
Download and share our guide on best practices of disinfecting hard-surface PPE and leather gloves.
DIY Sew FR Face Mask
Download the template and step-by-step instructions to sew your own FR face mask.
DIY No-Sew FR Face Mask
Download step-by-step instructions on how to make your own FR face mask without the need for a sewing machine. Only a FR shirt, a ruler and scissors are needed.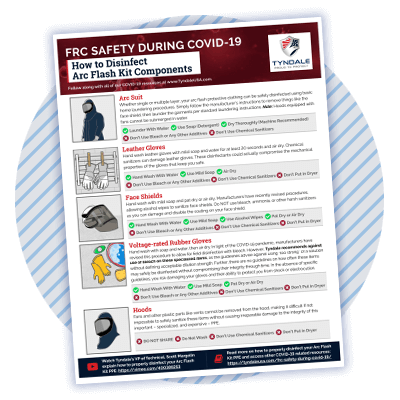 How to Disinfect Arc Flash Kit Components
We break out the common components of an Arc Flash Kit and how to (and how not to) clean each one.
Have a question related to COVID-19 and FRC and don't see the answer?
Fill out the form with your question and we'll email you back with a response.
Always remember to regularly check the CDC website to stay up-to-date with the most recent news, health, and safety tips. If you think you have been exposed to COVID-19 and develop a fever and symptoms, such as cough or difficulty breathing, call your healthcare provider.