Stop disease-carrying ticks, mosquitos, and other annoying insects in their tracks with Permethrin-treated Flame Resistant (FR) Clothing.
Available in a selection of Tyndale FR garments made from our exclusive FRMC® fabrics!
How Does it Work?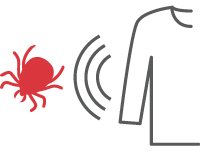 Permethrin damages insects' nervous systems, causing them to immediately drop off. The treatment is effective against many crawling and flying insects, including mosquitos, ticks, ants, midges, chiggers, and flies.
Is it Proven?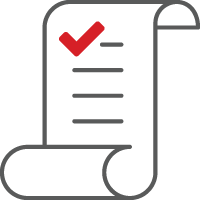 This non-flammable solution is safe for use with FR clothing and lasts for 50+ launderings. It's also been used by the US Army for more than 20 years, as standard issue for the Marines since 2007, and is recognized by the Environmental Protection Agency (EPA) and Centers for Disease Control and Prevention (CDC) as a safe and effective method of preventing insect-transmitted diseases.

Repellents containing DEET, on the other hand, are highly flammable and should never be used with FR clothing.
What Items are Available?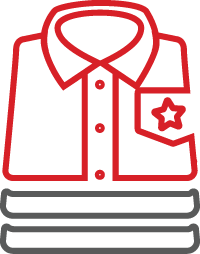 Factory permethrin treatment is brought to Tyndale by Frontline Fabrics (FLF)—makers of Tyndale's exclusive line of FRMC® inherent FR fabrics.

The treatment, which protects against insects for 50+ launderings, is available on an assortment of Tyndale FRMC® garments for an additional charge, with 10-week standard delivery.
July 29, 2020
With summer weather comes the need to protect workers from seasonal hazards like sun exposure and disease-carrying biting insects. But when arc flash or flash fire is a risk, it's important to think twice before reaching for the products you may use off-the-clock; unfortunately, some are flammable, presenting a burn
[…]
Download and Share Our Permethrin-Treated FRC Info Flyer
Available Permethrin Garments
CLICK ON EACH IMAGE TO LEARN MORE
---
All items listed above are made in USA by Tyndale and include exterior Tyndale FR, arc rating, and CAT labels. They are factory treated with Perimeter Insect Guard to repel ticks, mosquitoes, chiggers, flies, ants and midges for 50+ launderings.
Contact your National Account Executive to place an order or if you are interested in pre-treating a Tyndale FRMC® garment you don't see here (minimums apply).