Stop disease-carrying ticks, mosquitoes, and other annoying insects in their tracks with permethrin-treated arc-rated and flame resistant (AR / FR) clothing.
Available in a selection of Tyndale AR / FR garments.
How Does it Work?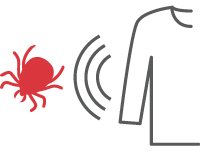 Permethrin damages insects' nervous systems, causing them to immediately drop off. The treatment is effective against many crawling and flying insects, including mosquitos, ticks, ants, midges, chiggers, and flies.
Is it Proven?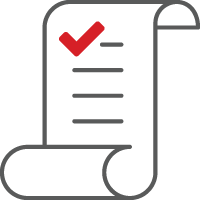 This non-flammable solution is safe for use with AR / FR clothing and lasts for 50+ launderings. It's also been used by the US Army for more than 20 years, as standard issue for the Marines since 2007, and is recognized by the Environmental Protection Agency (EPA) and Centers for Disease Control and Prevention (CDC) as a safe and effective method of preventing insect-transmitted diseases.

Repellents containing DEET, on the other hand, are highly flammable and should never be used with AR / FR clothing.
What Items are Available?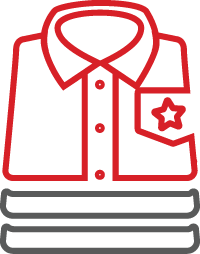 Factory permethrin treatment is brought to Tyndale by Frontline Fabrics (FLF)—makers of Tyndale's exclusive line of FRMC® inherent AR / FR fabrics.

The treatment, which protects against insects for 50+ launderings, is available on an assortment of Tyndale garments for an additional charge, with 10-week standard delivery.
August 3, 2021
Welcome to episode #1 of our Dangers of Improper Wear blog and video series! Let's join our guide, Tyndale's Vice President of Technical, Scott Margolin as he explains today's improper wear topic: Insect Repellents. We focus on the differences between two insect repellents – and discover the impact each has on
[…]
Download and share our permethrin-treated AR / FR clothing informational flyer:
Available Permethrin-Treated AR / FR Garments
CLICK ON EACH IMAGE TO LEARN MORE
---
All available items are made by Tyndale and feature exterior Tyndale, AR / FR, arc rating, and CAT rating labeling. They are factory-treated with Perimeter Insect Guard™, which is safe for arc-flash and flash fire exposures and proven to repel ticks, mosquitoes, chiggers, flies, ants, and midges for 50+ launderings.
Contact your National Account Executive to add these items to your company's custom catalog, place an order, or if you're interested in pre-treating an FRMC® garment you don't see here (minimums apply).
SEEKING A NEXT-GENERATION SOLUTION FOR AR / FR CLOTHING?
Reach out to a National Account Executive for more information and to place an order – or begin building a catalog of items customized to your company's unique protective, budgeting, and image requirements:
Order now to make sure you have the AR / FR clothing you need to stay safe and comfortable on the job.
Spread the Word:
Share this page to help others discover this safe, comfortable, and cost-effective solution for reducing recordable injuries from ticks and biting insects.