Meet Tyndale's Latest Technical Talent: Jason Brozen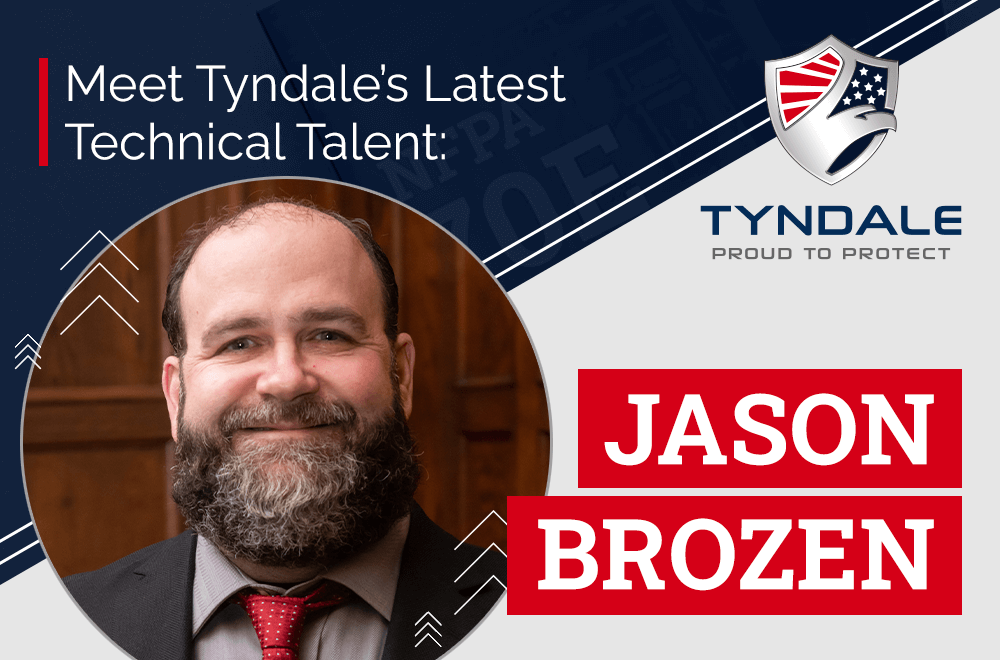 We are pleased to welcome Jason Brozen to Tyndale as Lead Corporate Safety and Technical Trainer. Jason brings to Tyndale a 28-year career as a Master Electrician. He is a CESCP and has extensive experience in the NFPA 70, 70E, and 70B. Jason has made it his mission to educate workers across North America on the dangers of arc flash accidents and how to prevent them.
Halfway into his career, Jason survived a significant workplace arc flash injury that almost took his life. Jason was installing a breaker in a 120/208 2,500-amp piece of gear at a hotel when he found himself in the middle of an arc flash. He knew that Personal Protective Equipment (PPE) was required, but he and his employer had become complacent about PPE and safety protocols. When the accident happened, he was working energized and wearing flammable non-protective workwear.
Jason endured life-threatening burn injuries. His healing process required months of intensive therapy and time off from work, plus an estimated $1.2 million in total costs – and emotional wounds that can't be measured. The accident permanently changed his life, but Jason realized that retelling his experience – and how it could have been prevented – could save others. "Tyndale's mission, passion, and vision for protecting workers instantly resonated with my own. I believe that together, we can save a lot of lives," Jason says.
We're thrilled to have Jason onboard and excited about the lifesaving impact we can make together.
Jason was recently a guest on Arc Week Season 4. Watch his episode to learn more about his accident and the innovative, engaging educational resources he and Tyndale deliver together.