Humanizing the Hazard: Arc Week Season 4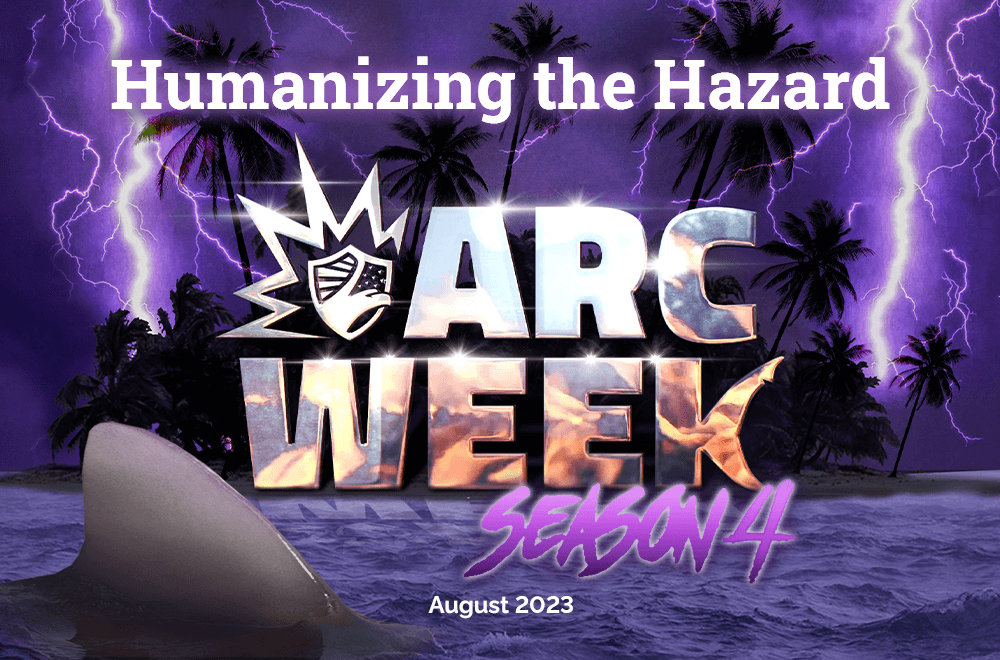 The wait is over. Arc Week Season 4: Humanizing the Hazard is upon us, and we're diving headfirst into the raw stories of three arc flash survivors, surfacing with invaluable lessons. This season's personal approach to arc flash hazards showcases survivors' experiences that serve as vital lessons, shedding light on mistakes stemming from complacency and other issues – oversights that none of us can afford to make.
But it's not just about dwelling on past errors; it's about learning from them. In Season 4, we emphasize the invaluable lessons these survivors gathered from their experiences. Don't miss the chance to gain profound insights into what they've learned and how they've transformed their approach to safety.
Dive into the unknown! Join us as Tyndale and brave arc flash survivors challenge danger head-on. Then, VP of Safety at Miller Electric and Chairman of NECA's Large Contractor Safety Group, William Watson guides a moving round table where resilience sparks a safety revolution. A must-see journey to a safer future – coming soon!
What do Sharks Have in Common with Arcs?
For decades Tyndale's Scott Margolin, Vice President of Technical, has been dedicated to studying and protecting workers from arc flash and flash fire hazards. By day, Scott's a recognized industry expert, and in his free time, he is a passionate shark enthusiast.
Through his work, he's conducted thousands of arc flash and flash fire simulations aimed at improving protective products and safety standards. Through his "play," he's completed hundreds of dive encounters with some of the world's most dangerous sharks. Scott's time in both worlds has drawn remarkable parallels that bring important lessons about risk protection and Personal Protective Equipment (PPE) to life. Scott shows us it's possible to do something that seems inherently dangerous safely, IF you have appropriate hierarchy of controls – including behavioral safety, situational awareness, and PPE.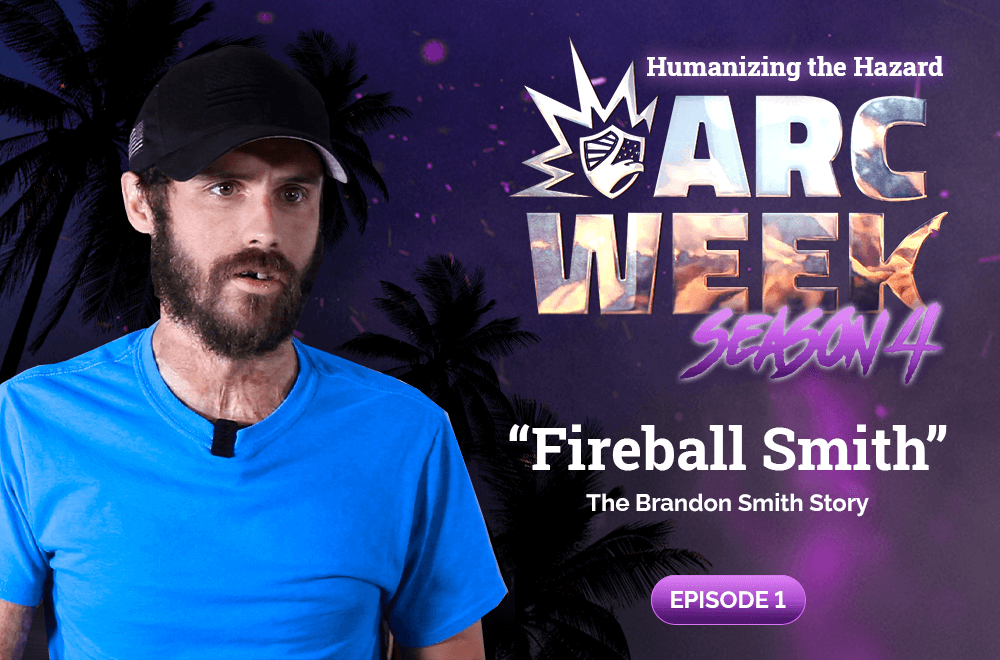 Season 4, Ep. 1: "Fireball Smith" The Brandon Smith Story
Smith's journey embodies life's fragility amid the unforeseen hazards of routine tasks. At 27, a 41% burn yielded a chilling 68% death rate, he was mere minutes from not making it. His narrative underscores the importance of safety – a company's oversight meant no arc flash suit. Brandon, a 12-year electrician is a survivor and messenger, igniting a culture of cautious responsibility for a safer work environment.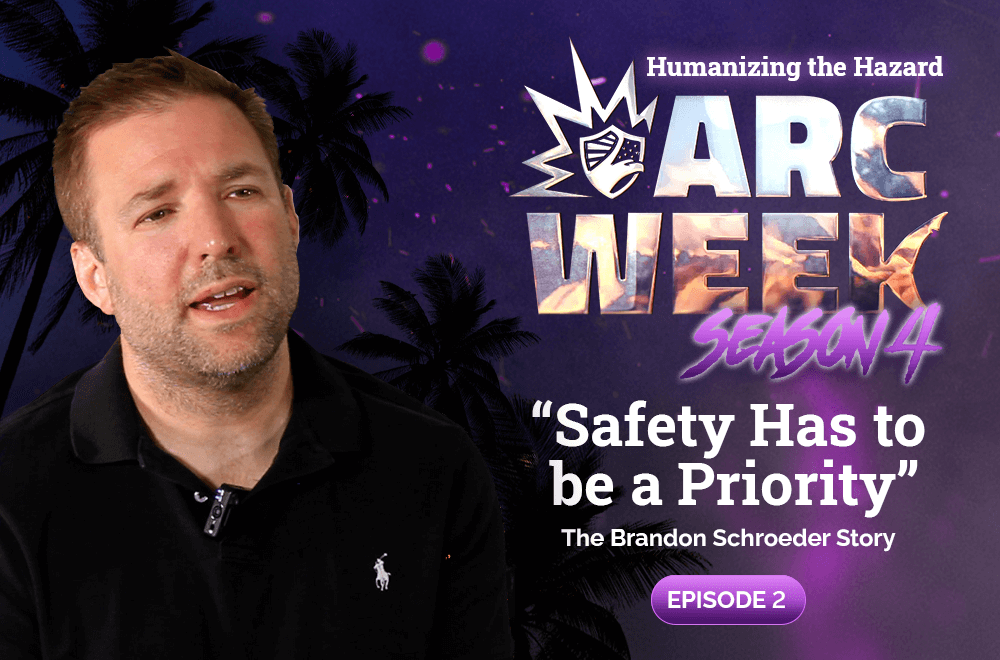 Season 4, Ep. 2: "Safety Has to be a Priority," The Brandon Schroeder Story
If you've ever thought to yourself, "I'll be fine without PPE, I've done these types of tasks hundreds of times," this episode is for you. Brandon Schroeder's survival defies the odds, which is exactly what the burn unit doctors told him. With16% body burns on his face and arms, Brandon can remember looking at his face and not wanting to live anymore. Today, Brandon educates thousands of men and women on the importance of understanding your risks and prioritizing safety.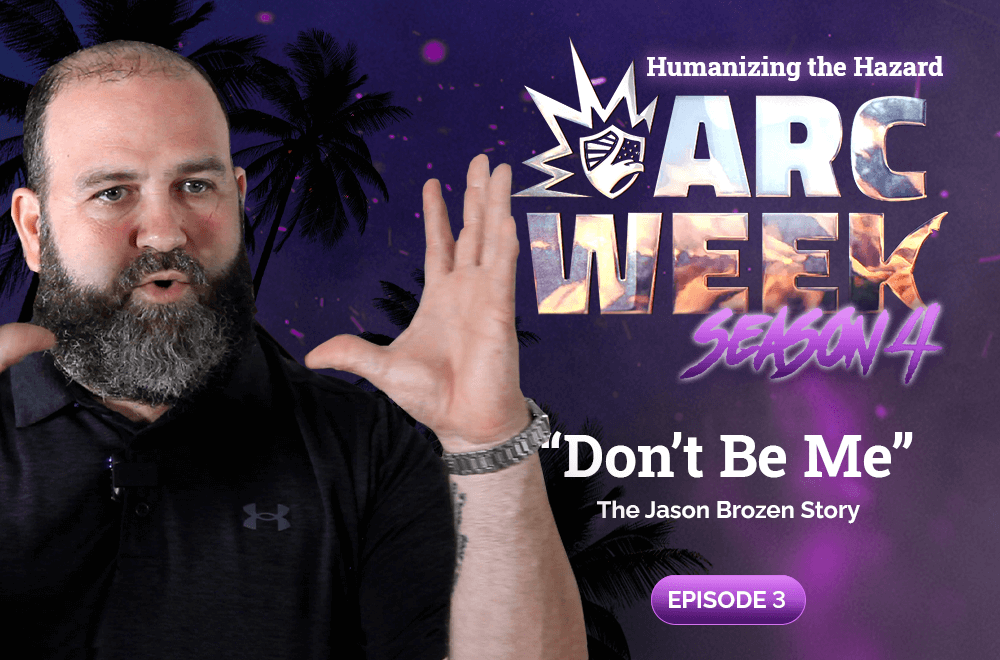 Season 4, Ep. 3: "Don't Be Me," The Jason Brozen Story
Jason Brozen faced danger head-on and emerged with greater strength and wisdom, surviving life-altering burns that stole seven months of his work life and demanded five months of therapy. Etched onto his skin are lifelong scars that narrate a cautionary tale. Jason's most important lesson? Refuse to follow in his footsteps – wear the right PPE for your job. As the steward of your own safety, remember that protecting yourself begins with you.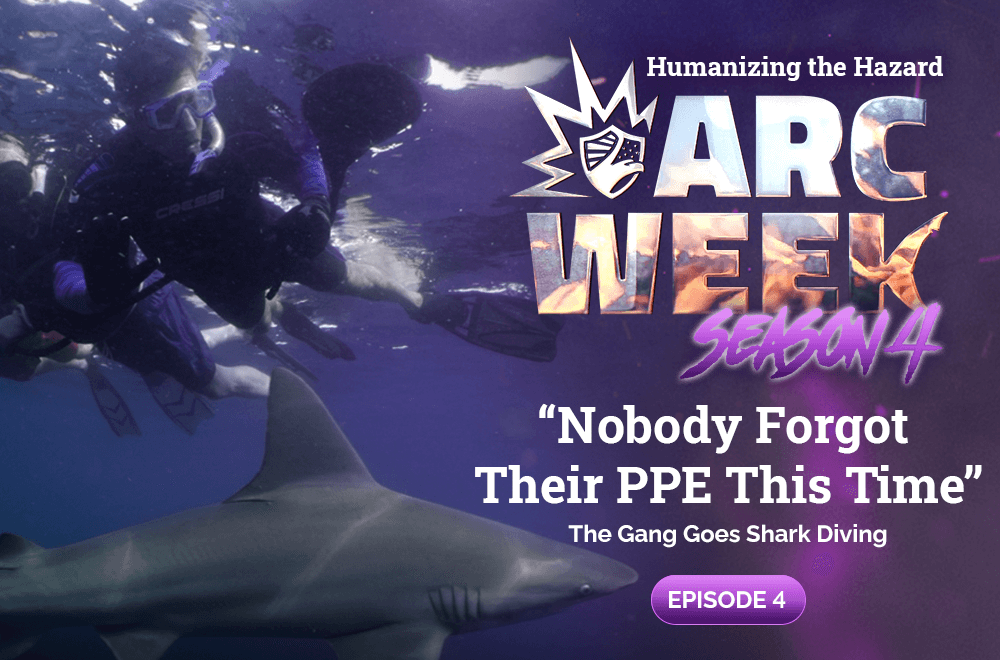 Season 4, Ep. 4: "Nobody Forgot Their PPE This Time," The Gang Goes Shark Diving
A thrilling twist of events! Tyndale takes arc flash survivors and a VP of Safety on a daring shark dive. Together, they'll overcome their fears, proving that with the right precautions and mindset, it's possible to tackle something inherently dangerous, safely.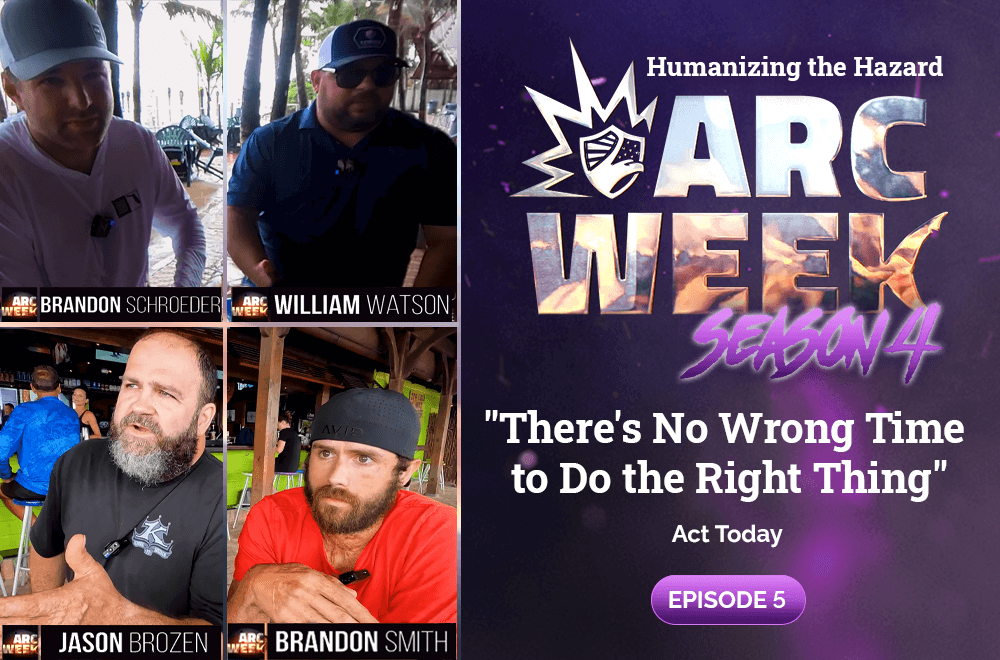 Season 4, Ep. 5: "There's No Wrong Time to Do the Right Thing" - Act Today
William Watson, VP of Safety at Miller Electric and the Chairman of NECA's Large Contractor Safety Group, leads a compelling round table discussion with arc flash survivors. In this pivotal episode, survivors share gripping stories that transcend statistics, highlighting the dire consequences of overlooking safety. Their resilience ignites a call for change, fostering a future of heightened safety awareness and vigilance. Join us for an enlightening journey toward a safer tomorrow.
Follow along for the gripping interviews, the heartwarming transformations, and the awe-inspiring shark dive, all packed into Arc Week Season 4 – the most empowering season yet!
Have you caught up on Season 3: From the Bottom Up? Click here to watch it on-demand.
---
Do you have a flash fire – rather than an arc flash – hazard?
The hazards may differ, but the valuable lessons in this series are relevant to workers in oil and gas and other industries that use PPE to protect workers from thermal hazards. Don't miss it!
---
Defending Workers from Arc Attacks
Tyndale takes workplace hazards seriously, and is dedicated to helping leading companies like yours protect workers for both safety and compliance – while minimizing costs and headaches:
Seeking a Next-Generation Solution for AR / FR Clothing?
Discover a supplier who provides quality products and consistent service, and delivers in-depth education and industry leadership:
Already in a Tyndale Program?
Order today before entering arc-infested work zones:
Share this page with a colleague to bring important lessons about risk protection – and the life-saving difference the right PPE can make – to life: