From the Bottom Up: Arc Week Season 3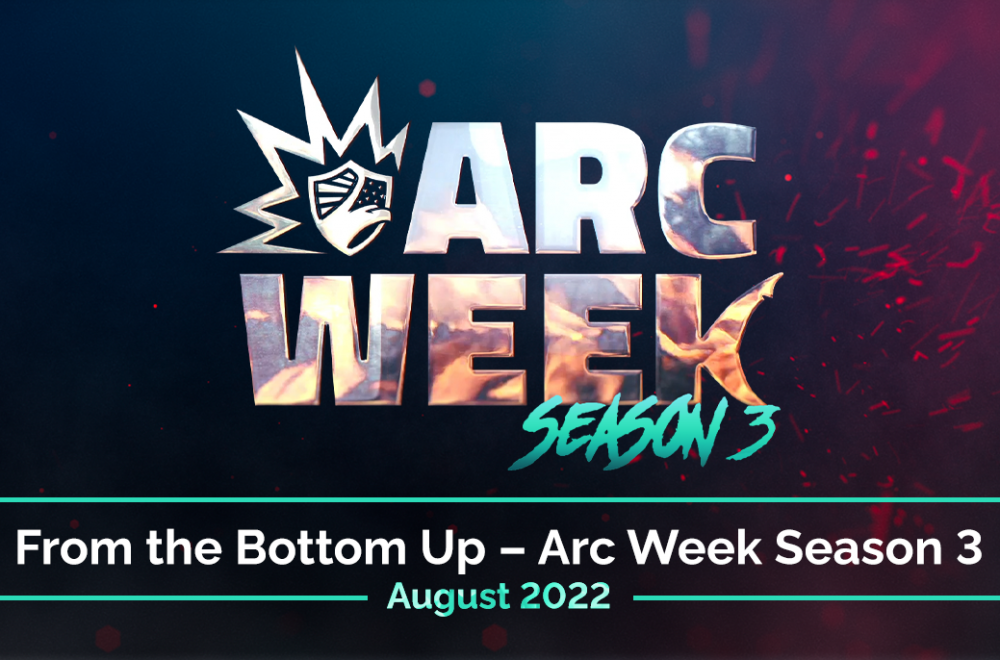 It's that time of year again, Arc Week Season 3 is here and filled with content you won't want to miss, plus references to a movie some might consider Tom Cruise's best work. As we dive into the danger zone, Scott Margolin, your Arc Week Host and Tyndale's VP of Technical & Corporate Strategy covers arc flash protection from the bottom up. With guest appearances from a series of industry experts and an exclusive behind-the-scenes look at North America's most electrifying arc flash demonstration location, gain technical knowledge – that puts facts behind the flames – resulting in five professional training aids to help keep workers safe on the job.
Why Arc Week?
For decades Tyndale's Scott Margolin, Vice President of Technical & Corporate Strategy, has been dedicated to studying and protecting workers from arc flash and flash fire hazards. By day, Scott's a recognized industry expert, and in his free time, he is a passionate shark enthusiast.
Through his work, he's conducted thousands of arc flash and flash fire simulations aimed at improving protective products and safety standards. Through his "play," he's completed hundreds of dive encounters with some of the world's most dangerous sharks. Scott's time in both worlds has drawn remarkable parallels that bring important lessons about risk protection and PPE to life.
Scott shows us it's possible to do something that seems inherently dangerous safely, IF you have appropriate hierarchy of controls – including behavioral safety, situational awareness, and Personal Protective Equipment (PPE). Check out this sneak peek:
In Season 3, we welcome you to the danger zone for some fun with Top Gun, you'll learn the science behind all things arc flash including: how arc incident energy is measured (aka how dangerous an arc flash is), what an arc rating is and the difference between the two arc "species" (ABTV vs. EBT), the science behind safety apparel, and what PPE is appropriate for your line of work. After all, you never know when you could get hit by a great ball of fire.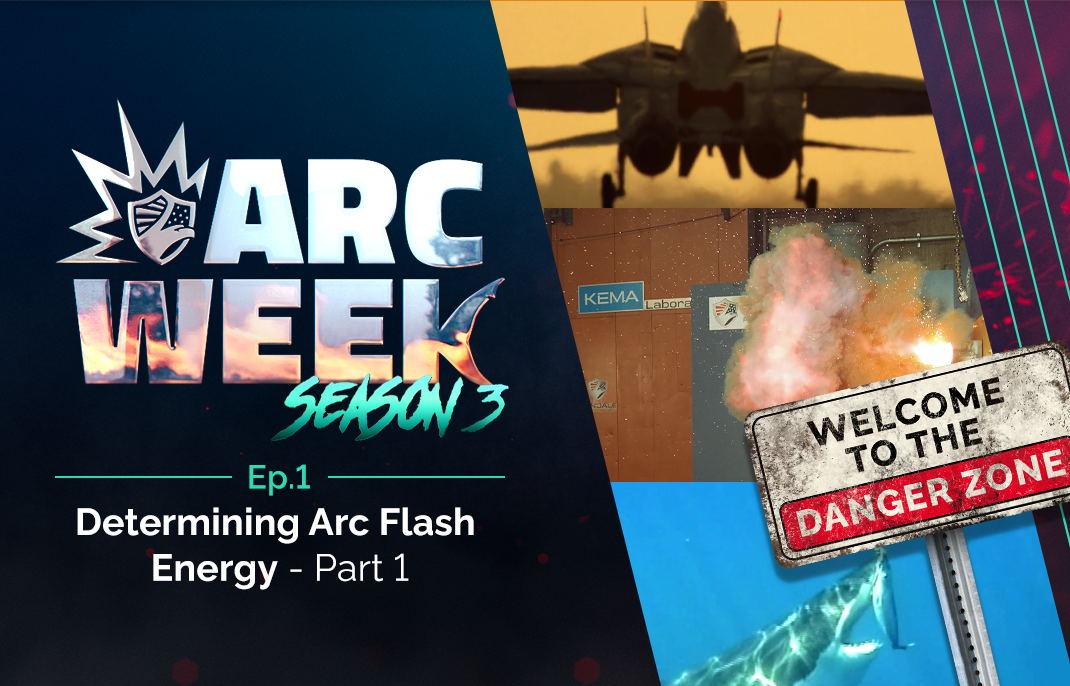 Season 3, Ep. 1: Welcome to the Danger Zone – Determining Arc Flash Energy Part 1
Just like swimming in shark territory, there are a handful of variables that determine how dangerous a potential arc flash hazard could be. To understand how to match your PPE to the appropriate arc incident energy level, Scott covers how to determine the arc incident energy level of a commercial and industrial arc flash based on the following variables: voltage, amperage, cycle time, arc gap, and distance of the worker from the arc gap.
Season 3, Ep. 2: Return to the Danger Zone – Determining Arc Flash Energy Part 2
As we return to the danger zone, Scott covers the remaining variables that determine arc incident energy. While drawing parallels to Top Gun's Final Dogfight scene, you'll learn why the longer the cycle time of an arc, the higher the arc incident energy. How arc gap is like the teeth of a shark, and why like with sharks, the closer you are to an arc, the closer you are to the danger zone.
Season 3, Ep. 3: Great Balls of Fire – Live at the Arc Ratings Lab
Come with us as we travel to North America's only arc rating lab to take you on a behind-the-scenes look at arc flash testing from the bottom up. Scott Margolin, Chair of ASTM F1959 is joined by industry expert Brian Shiels to conduct testing, determining an arc rating from beginning to end. Swim along as we explore the science behind the safety.
Season 3, Ep. 4: Who Wins in a Dog Fight? ATPV vs. EBT Explained
One of the most common questions we get is, "Which arc rating is better: ATPV vs. EBT?" The truth is, just like there are different species of sharks, there are different "species" of arcs and if you get caught "swimming" with arcs it won't matter which species bit you. Gain an understanding of why neither arc rating is better than the other.
Season 3, Ep. 5: Shooting Down the Myth of "Deenergized Work"!
If you're thinking of working de-energized, think again! We're putting facts behind the flames so you don't "fuelishly" suffer from the devastating consequences that could occur if you show up to work without the right PPE. Tune in as industry experts explain why wearing the right PPE – and wearing it properly – matters.
---
Do you have a flash fire – rather than an arc flash – hazard?
The hazards may differ, but the valuable lessons in this series are relevant to workers in oil and gas and other industries that use PPE to protect workers from thermal hazards. Don't miss it!
---
Defending Workers from Arc Attacks
Tyndale takes workplace hazards seriously, and is dedicated to helping leading companies like yours protect workers for both safety and compliance – while minimizing costs and headaches:
Seeking a Next-Generation Solution for AR / FR Clothing?
Discover a supplier who can provide not only quality products and consistent service, but also in-depth education and industry leadership:
Already in a Tyndale Program?
Order today before entering arc-infested work zones:
Share this page with a colleague to bring important lessons about risk protection – and the life-saving difference the right PPE can make – to life:
---
What can sharks teach us about improving electrical safety? Invite others to join us in finding out!
These materials make it easy: