What is Combustible Dust?
Combustible dust is a hazard that can result in devastating fires, explosions, injuries, and fatalities. According to DustEx Research Ltd., since 2016, when combustible dust incident reporting was first launched, an average of 133 fires, 30 explosions, and 36 injuries have occurred per year in the United States alone. Fatalities have ranged between one and six per year. Canada has fared better with an average over the same time period of 3.5 explosions, 15.2 fires, and 4.2 injuries. Three fatalities occurred in Canada in 2021.
Combustible dust poses a flash fire hazard and is prevalent in dozens of industries, including manufacturing and processing industries, and we've covered this topic previously in blogs posted in 2014 and 2019. Since the NFPA is in the process of developing a new consolidated standard for combustible dust, we are providing the latest information on this topic in this series. To get us started, Tyndale's Vice President of Corporate Strategy and Technical, Scott Margolin, gives an explanation on how dust can become a flash fire hazard:
So, what is combustible dust? As Scott explains, combustible dust is any material of finely divided solid particles that can become suspended in the air. Once these particles are suspended in air, they can either become flammable or explosive, or both. Combustible dust can be composed of many materials you'd expect to be flammable, such as grains and wood dust. But other materials you may not traditionally think of as flammable, including metal dust and rubbers, are actually highly explosive and flammable once they become dust. When a sufficient quantity of combustible dust collects on various surfaces throughout a location in a facility, they become airborne with the potential to ignite, which then becomes a flash fire hazard.
The National Fire Protection Association (NFPA) is no longer updating NFPA 652 Standard on the Fundamentals of Combustible Dust due to a new consolidated standard under development with their Combustible Dust Document Consolidation Plan. However, all relevant standards reference NFPA 2112 Standard on Flame-Resistant Clothing for Protection of Industrial Personnel Against Short-Duration Thermal Exposures from Fire for mitigation of flash fire hazards and PPE to protect against flash fires.
Follow along with this series for upcoming posts which explain:
How combustible dust risks are quantified using KST values
What a dust hazard analysis entails
How to mitigate the hazard and protect workers
We hope this information helps minimize the risk of a combustible dust flash fire or explosion in your facility.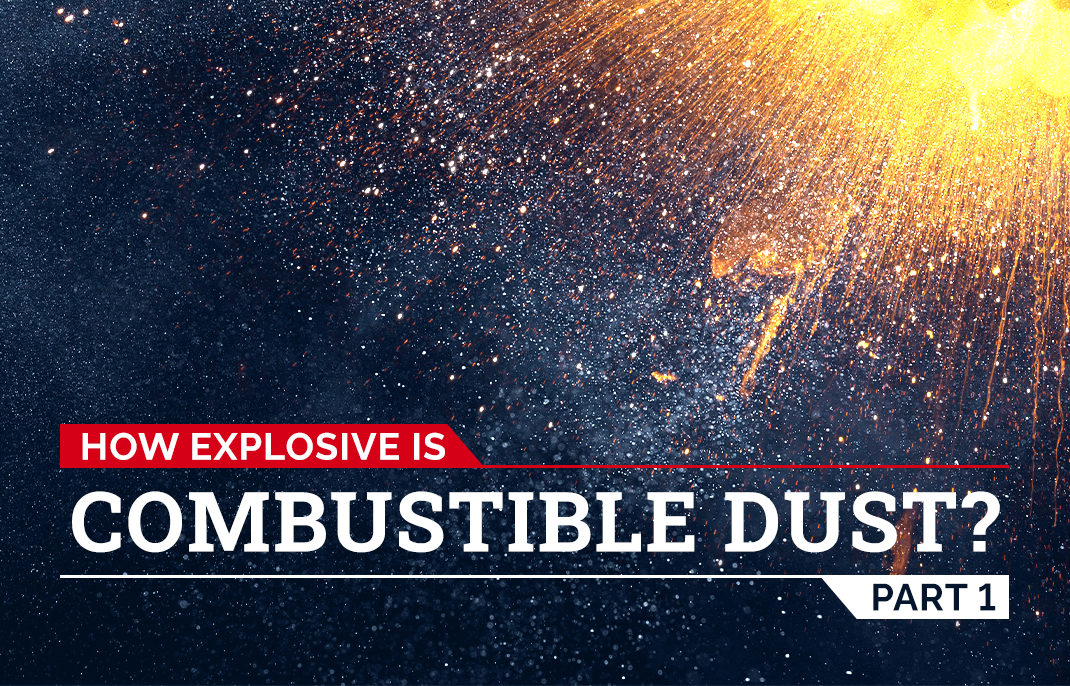 Part 1: How Explosive Is Combustible Dust?
Did you know that combustible dust is rated with a KsT value to quantify its potential explosiveness? The KsT value measures the relative severity of the explosion when compared to other dusts. While it's important to understand the KsT value of the dust in your facility, additional factors can influence an explosion's magnitude. Tune in to learn why flame resistant clothing is vital, even in dust conditions with a low KsT value .
Part 2: What Is a Dust Hazard Analysis?
Combustible dust has the potential to cause a flash fire or a catastrophic explosion resulting in injury and even death. How can a dust hazard analysis be used to identify the specific combustible dust hazards present in your facility? How are locations categorized and processes evaluated to determine where hazards exist? Tyndale's technical expert, Scott Margolin, answers these and other questions in Part 2 of our series.
Part 3: What Are the Mitigation Methods for Combustible Dust?
What work practices and guidelines are in place to reduce the potential for a combustible dust explosion? Is special equipment or an explosion prevention system required to mitigate the hazard? How important are maintenance procedures in controlling combustible dust? Catch Part 3 of our series to find the answers to these questions and learn how to mitigate combustible dust hazards in your facility.
Part 4: Is FR Clothing Needed for a Combustible Dust Hazard?
What happens if, despite all mitigation efforts, a combustible dust flash fire or explosion occurs? When all else fails, what is required to safeguard workers according to OSHA and applicable industry standards? Catch Part 4 of our series to find out why flame resistant clothing is the last line of defense in the event of a combustible dust incident.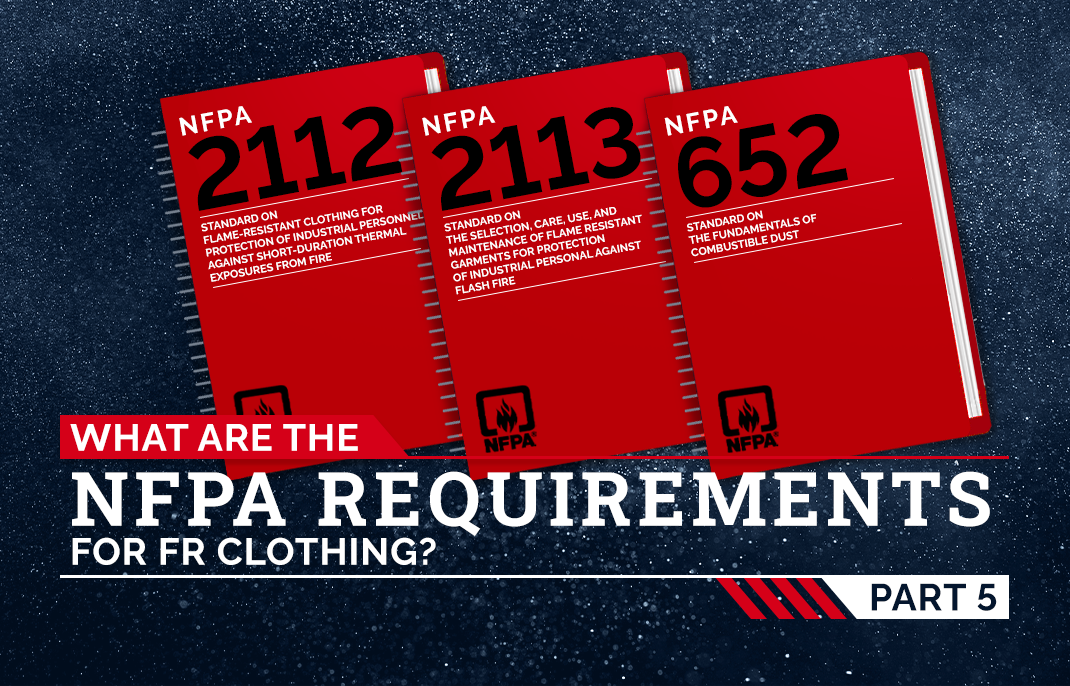 Part 5: What are the NFPA Requirements for FR Clothing?
Selecting the proper protective clothing to safeguard workers from combustible dust hazards can be challenging. Part 5 of our Combustible Dust series will examine three NFPA standards: 2112, 2113, and 652, to learn about the required characteristics of FR clothing and understand the guidance these standards give to aid in the selection of FR clothing for combustible dust hazards.
Part 6: The Top 5 Factors to Consider for Your FR Clothing Supplier
Ensuring your workers are protected and compliant with industry standards is not something you want to leave to chance. Having the best flame resistant (FR) clothing supplier in your corner can mean the difference between life and death when it comes to combustible dust hazards. In this final installment of our Combustible Dust Series, we'll examine the top five factors to consider when evaluating an FR clothing supplier.
Part 7: OSHA'S Combustible Dust National Emphasis Program Recently Revised
The US Department of Labor recently revised OSHA's National Emphasis Program (NEP). The revision better targets industries with a higher likelihood of a combustible dust presence that potentially exposes workers to flash fire or explosion hazards. Find out what has changed in the revised NEP and learn what OSHA looks for during an inspection.
Learn More About Protecting Workers from Flash Fires
Need more information on protecting your workers from injuries due to flash fires? Tyndale's Flash Fire Video Library contains dozens of impactful videos and photos depicting the devastating power of flash fires and the role protective clothing plays to protect workers from this explosive hazard.
Seeking a Next-Generation Solution for AR / FR Clothing?
Share this page with a colleague to raise their awareness of combustible dust and understand how to protect workers from this explosive hazard: