What do Safety Standards Say About Vented Shirts?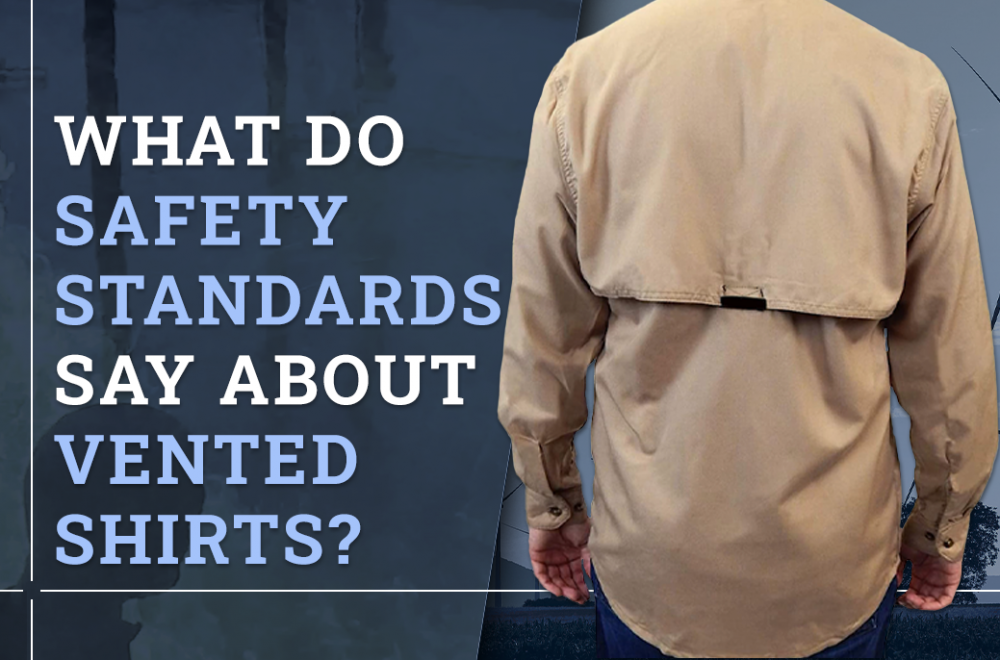 Summer is coming and now is the perfect time to make sure that you're not only stocked up on lightweight and breathable arc-rated and flame resistant (AR / FR) clothing, but also aware of the standard updates that govern those garments such as, vented shirts.
Designed to help dissipate heat, vented shirts usually feature a back vent and some even have underarm vents, so workers experience extra airflow on hot days. Airflow allows the worker to use their body's natural cooling process to minimize the risk of heat stress.
Changes to Vented Garment Standards
ASTM F1506, Standard Performance Specification for Flame Resistant and Electric Arc Rated Protective Clothing Worn by Workers Exposed to Flames and Electric Arcs, is the governing ASTM standard for flame resistant clothing for protection from arc flash. This standard includes new language for testing vented garments. Explained in more detail in the video below, the main difference is that vented garments are now tested using an indicator fabric under the shirt's vent to ensure that the heat transferred through the shirt's vent doesn't exceed a certain level.

Similarly, NFPA 2112, Standard on Flame-Resistant Clothing for Protection, just passed a temporary interim amendment (TIA) for the upcoming 2023 edition with changes to testing requirements for vented garments. So, if you're exposed to flash fire hazards, keep an eye out for new information in NFPA 2112 related to venting shirts.
What Does This Mean for Vented Garments?
Looking forward, you might see slight changes made to vented garments or to their label to keep these vented garments compliant with the applicable standards as they progress.
Want to learn more about industry standards and test methods? We've made it easy – check out our How it's Tested series. With Scott Margolin, Vice President of Corporate Strategy & Technical as our guide, we examine many of the major tests used by key industry standards to ensure AR / FR clothing delivers the protection you need to stay safe and compliant. You'll learn what these tests measure, how they measure it, and what that means to someone like you who is specifying or wearing the garment.