Introducing Tyndale's Women in Power Series
Did you know that women comprise just 22% of the utility workforce compared to 47% nationwide in other industries? We set out to better understand how to support the women who are succeeding in non-traditional occupations in industries like manufacturing, construction, utilities, and oil and gas. And what better way to do it than to talk with the women who already fuel these fields?
Tyndale is a certified woman-owned business that's passionate about ensuring ALL workers have the comfortable, quality arc-rated and flame resistant (AR/FR) clothing they need to return home safely – regardless of shape, size, or gender. But ensuring women are comfortable at their place of work goes beyond providing comfortable clothing. We're celebrating women who work in the energy sector by giving them a platform to tell their stories: what drew them to choose this career, what they enjoy most about it, their hopes and goals for the future of the workforce, their vision for the evolution of PPE, how we can empower and help pave the way for other women, and more.
Throughout this ongoing series you'll find video and blog interviews based on the first-hand experience of the women who are leading the way in a wide range of careers where AR/FR clothing plays a role.
Check back regularly as we highlight a different perspective – and get to know Women in Power:
Interview #1: Why Maureen Miller is Proud to be Called a Lineman
Being able to call herself a Lineman gives her a badge of honor, and being supported by her industry, doing meaningful work that provides financial stability, and getting a chance to educate younger generations on the perks of joining the Electrical Utility industry are among the top reasons Maureen loves what she does. Tune in to learn how, at just 27, Maureen is a respected Lineman working for IBEW local 2150.
WATCH INTERVIEW #1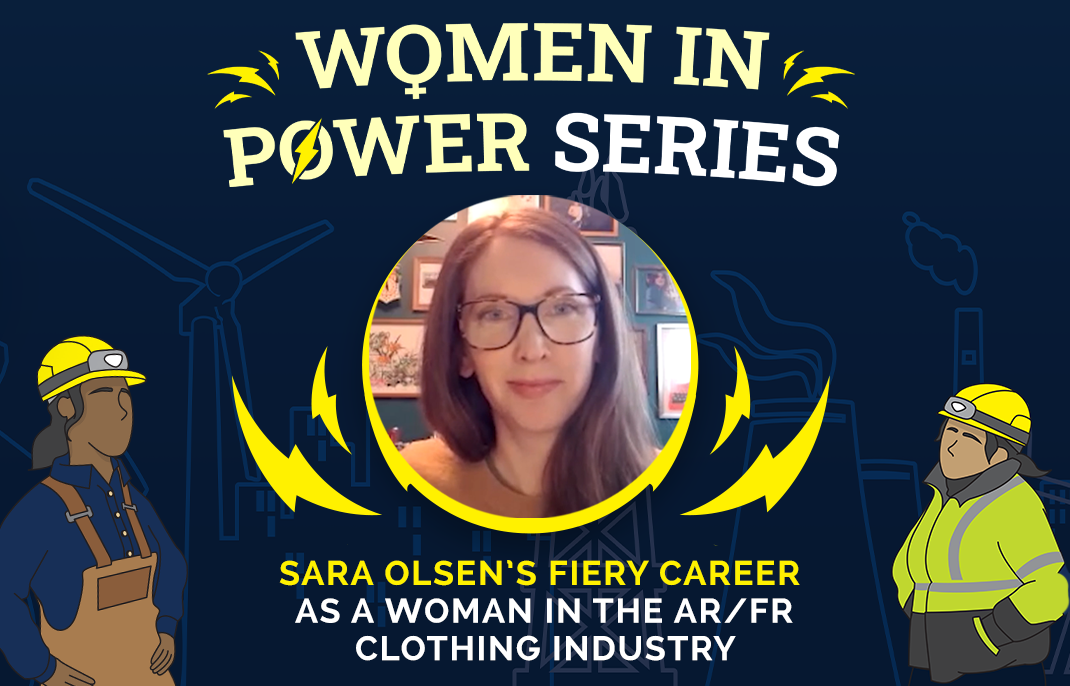 Interview #2: Sara Olsen's Fiery Career as a Woman in the FRC Industry
Learn more about Sara's combustive role in the protective clothing industry as she shares her story.
WATCH INTERVIEW #2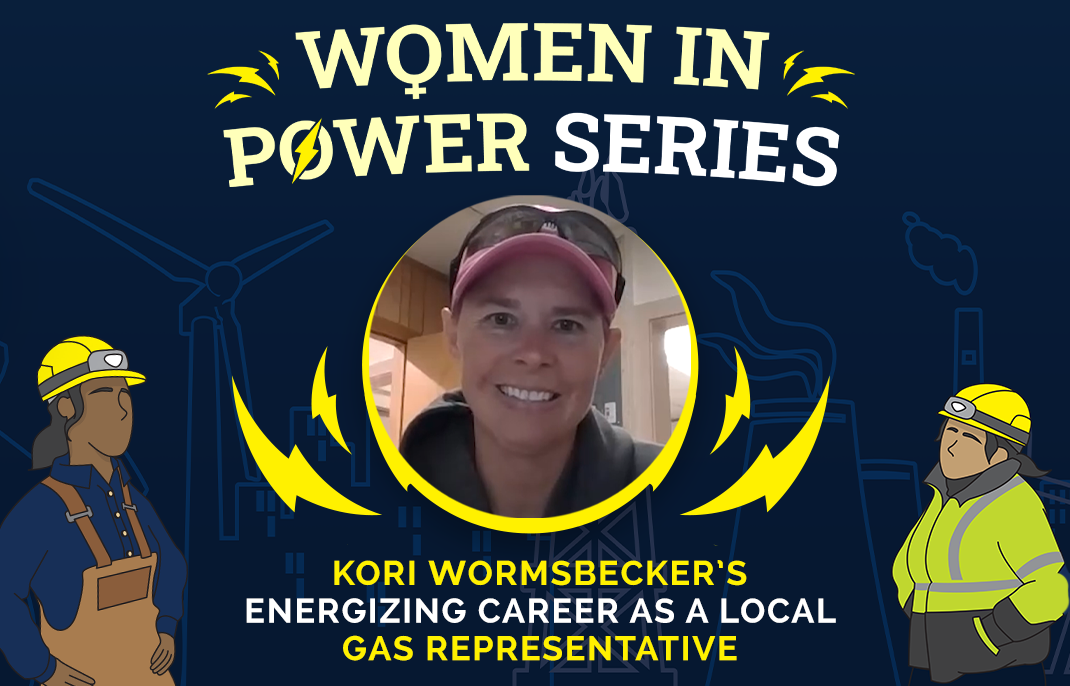 Interview #3: Kori Wormsbecker's Energizing Career as a Local Gas Representative
Kori is a journeyman gas local representative at Avista Utilities, located in the Pacific Northwest. As the only local gas rep covering Ritzville, Washington and its seven surrounding towns, Kori's priorities vary from day to day, which is something she loves about her career.
WATCH INTERVIEW #3
Interview #4: Tamara Caponegro – Insights from a Woman Who Knows PPE for Women Who Wear PPE
For years Tamara Caponegro, Tyndale's Vice President of Sales, has watched as women's products were handled as an afterthought during the product selection process. In this episode, Tamara shares her top two recommendations for better serving women in the field, plus hear about her own career as a woman in a leadership role, how AR / FR products for women are advancing, trends she's seen at the companies Tyndale serves, and more:
WATCH INTERVIEW #4
Interview #5: Alicia Rogers – Why Alicia Rogers Chooses to Work Outside Her Home State
A job as tree trimmer – cutting trees back from power lines – sparked Alicia Rogers's interest in linework and led her to become a journeyman lineman for a union in Nashville, TN. Since 2010, Alicia has worked all over the country, but her preference is to work in the northeast. Find out why it's worth it for her to make that trek despite being away from her loved ones, learn about some of the challenges she's faced along her journey, and tune in for some helpful advice she has for other women getting into the field.
WATCH INTERVIEW #5
Interview #6: Candice Onraët – Candice Onraët's Strategy for Success in the Oil and Gas Industry
Candice appreciated the fact that she was valued for her collaboration and communication skills. But, as a woman working in an industry that long ago was designed to suit men, she soon realized that the systems, policies, logistics, and culture are based on assumptions that the employee is male.
WATCH INTERVIEW #6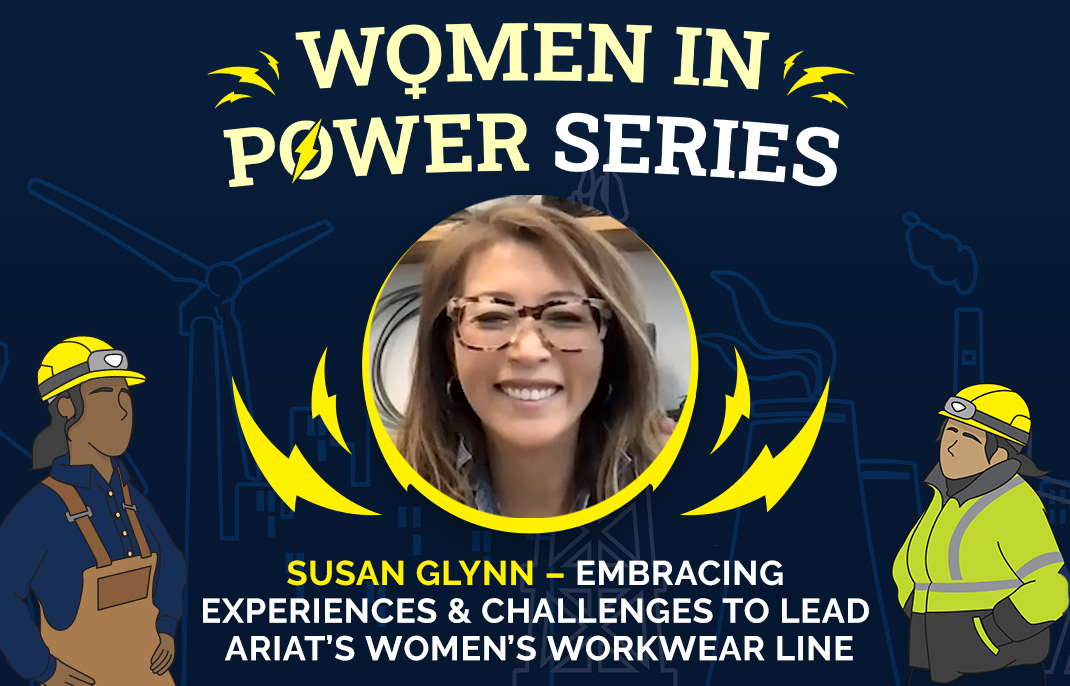 Interview #7: Susan Glynn – Embracing Experiences and Challenges to Lead Ariat's Women's Workwear Line
As the first member of Ariat's apparel team, Susan Glynn reflects on her 20-year career at the women-owned business while recognizing inspiration from her past experiences that have driven her to excel in her current role as Vice President of Apparel Design and Development. Tune in as she shares how her childhood, education, and professional experiences in athletic performance apparel have led to a meaningful career designing safety apparel specifically for women.
WATCH INTERVIEW #7
Interview #8: Alex Baker – How Alex Baker Cultivates Career Pathways for Women at PG&E
Alex Baker, Pacific Gas and Electric Company's (PG&E) PowerPathway Program Manager and lead of HR initiatives for women in trades, joins Sarah Steel, Tyndale's Director of Digital Marketing and Events, to discuss the programs PG&E designed to empower and create pathways for women in the utility industry.
WATCH INTERVIEW #8
Interview #9: How Tina and Melinda from Carhartt Company Gear Address Trends in Women's PPE
Michigan natives, Tina Picciuto-Norris and Melinda Fabry, Global Product Design Manager and PPE Merchandiser for Carhartt Company Gear share what led them to their careers at the leading workwear brand and how the company plans to get ahead of trends in women's PPE in this compelling double interview.
WATCH INTERVIEW #9
WOMEN IN POWER: WE WANT TO HEAR FROM YOU!
Have an inspirational story about how you got where you are today, want to empower other women to follow in your footsteps or discuss ways we can positively impact the women in these industries, or just really love your job? Or maybe you know a woman who does?
Share your story with us – please email MarketingInfo@TyndaleUSA.com with your name and preferred contact information, your role and the name of your company, and the best days/times for us to reach you.
Seeking a Next-Generation Solution for AR / FR Clothing?
Discover a next-generation solution that cuts costs and eliminates headaches while expanding service, product choice, and access to innovation – for women and men alike – and contact us today:
Already in a Tyndale Program?
Contact your National Account Executive to learn how you can improve safety and satisfaction among the women in your managed program – or to recommend a woman leading the way at your company for our series:
Share this page with a colleague to help celebrate and empower women working in the energy sector – and pave the way for others: