How It's Tested: Episode 20 – ASTM F2621, Arc Flash Ensemble Testing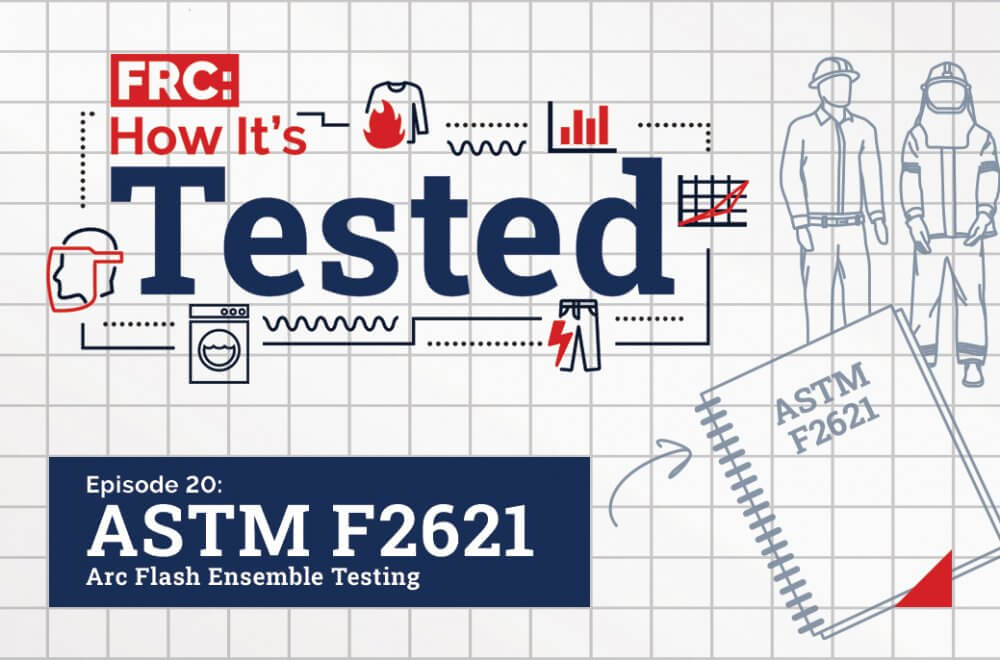 Our How it's Tested series explores safety standards and test methods for AR / FR garments and PPE. With Scott Margolin, Vice President of Technical as our guide, we examine many of the major tests to understand what they measure, how they measure it, and what that means to someone like you who is specifying or wearing the garment. Whether you are a seasoned professional or just starting out, explore all episodes in this series to make sure you are up to date on the latest information.
Before they're offered for sale in the marketplace, arc-rated (AR) garments and Personal Protective Equipment (PPE) are tested individually to assess their performance and ensure they deliver the arc flash protection that's needed to keep workers exposed to arc flash safe. But, if you're involved in specifying and purchasing that AR and PPE for workers who trust it with their lives, you may be wondering how the pieces you're buying work together as a protective system. Are there any gaps?
That's where ASTM F2621, Standard Practice for Determining Response Characteristics and Design Integrity of Arc Rated Finished Products and Evaluating Other Products in an Electric Arc Exposure, comes in.
Though the standard has quite a long name, its function is simple: it gives manufacturers and/or end user consumers an opportunity to observe the performance of both products and entire arc flash PPE ensembles – that is, all the pieces of a daily wear system or an arc flash kit – in an arc exposure with incident energy matched to their arc ratings.
The information provided by this test is an excellent complement to the arc ratings for the individual pieces in an ensemble. Rich Gojdics, arc flash PPE expert and Vice President at Enespro, joins Tyndale's Scott Margolin, Vice President of Technical, to explain:
In short, this test is more about observing the behavior of arc-rated products together as a system than it is about measuring performance – allowing us to see how the pieces work together in the event of an incident.
To do this ASTM F2621 use a full manikin in a faraday cage, a metal structure resembling a bird cage that surrounds the apparatus used in the ASTM 1959 arc rating test – check out episode 7 to catch a glimpse.
ASTM F2621 is different in several notable ways from both the arc-rating tests for fabrics, garments, and PPE and other test methods we've examined in our How it's Tested series:
This test is not mandatory. Rather, think of it as a tool for both manufacturers and companies specifying and buying AR clothing and PPE.
The manikins used in the test do not have heat-measuring sensors. Products used in this ensemble test have already been arc-rated individually, so instead of resulting in an arc rating or similar measurement, ASTM F2621 gives us visual and anecdotal information.
Because the test does not measure performance, the test does not include any pass/fail criteria.
Instead of quantitative data, ASTM F2621 lends us qualitative information and visual insight into things like:
The behavior of closures like zippers to see if, at the potential incident energy, there is any type of negative response characteristic – shrinking, melting, ignition, dripping, after flame, etc.
Any unusual behaviors in the areas where the pieces of an ensemble overlap.
As you can see, this test plays an important role in the big picture of the protection equation – ensuring workers are outfitted with head-to-toe PPE that works in harmony to keep them safe in an arc exposure.