Do AR / FR Shirts Need to be Tucked in?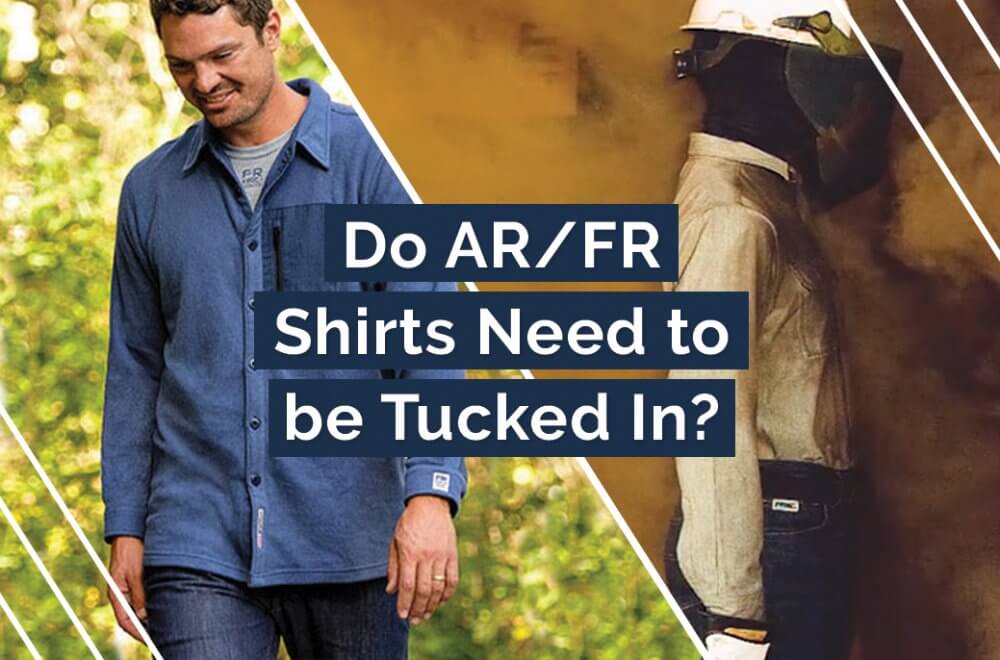 If you're required to wear arc-rated or flame resistant (AR / FR) clothing, the first step in protecting yourself is making sure you're wearing the clothing properly. It's important to note that aside from risking your safety by not wearing AR / FR correctly, you are also out of compliance with industry standards.
Watch as Tyndale's Vice President of Technical, Scott Margolin, covers why tucking your AR / FR shirt in to your AR / FR pants is just as important as buttoning your shirt and rolling your sleeves down, to stay safe and compliant with industry standards. Scott explains in detail based on the information from three industry standards that provide guidance on tucking in your AR / FR shirt.
What Each Industry Standard Says About Tucking in Your AR / FR Shirt
1. Flash Fire Standards
NFPA 2113 is the Standard on Selection, Care, Use, and Maintenance of flame resistant garments – it focuses on selection and training on how to properly wear FR clothing in the field. Both NFPA 2113 and NFPA 70E require that your AR / FR shirt be tucked in to your AR / FR pants.
2. Arc Flash Standards
NFPA 70E is the Standard for Electrical Safety in the Workplace. This standard says, "clothing shall cover potentially exposed areas as completely as possible, shirt and coverall sleeves shall be fastened at wrists, and the shirt shall be tucked in to pants." The key word is "shall" which is proscriptive, meaning, your AR / FR shirt must be tucked in – it is not an option.
3. OSHA
While the Occupational Safety and Health Administration (OSHA) does not explicitly say that AR / FR shirts should be tucked in to pants, it does say that AR / FR garments shall be worn according to their manufacturer's instructions. Almost all quality manufacturers of AR / FR clothing commonly available in the US say that AR / FR garments shall be tucked in. By that logic, OSHA does in fact require AR / FR shirts to be tucked in to pants.
What about a Sweatshirt or Outerwear?
AR / FR sweatshirts are considered outerwear, which is not required to be tucked in. The key factor in ensuring that you are protected and in compliance with industry standards is making sure that the AR / FR shirt worn underneath your protective outerwear is tucked in to your pants. We further explain why sweatshirts are considered outerwear and the importance of covering potentially exposed areas with a tucked-in protective shirt first
in our blog post here.
What Happens if Your AR / FR Shirt Is NOT Tucked in?
If your AR / FR shirt is not properly tucked in, heat and flames could travel under the bottom of your shirt and reach your skin or flammable under layers causing serious injury. In training, wearers should be reminded to tuck, button, and roll down shirt sleeves before stepping foot on the job site. This will reduce the risk of serious injury in the event of an arc flash or flash fire incident.  Our blog on how to wear your FR clothing, teaches you how to properly wear your AR / FR clothing to prevent injury and maintain compliance while on the job.