What Does Dual Hazard Mean?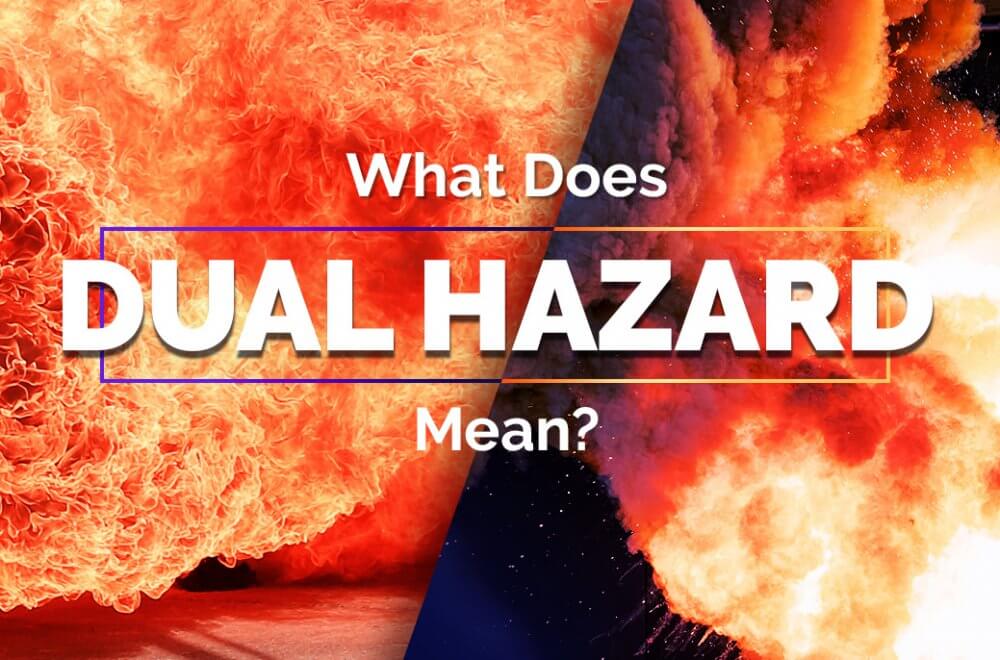 As you are purchasing AR / FR clothing you might have seen reference to the term dual hazard. This might even lead you to the thinking that finding a garment with "dual hazard" functionality will protect you better than an  arc rated or flash fire rated garment. In this FAQ Friday blog post we expand on the term dual hazard, and give you some best practices for choosing the correct FRC.
In the United States there are two main hazard protection designations which we often see on FR garments. They are Arc Rated and Flash Fire Rated. Simply put, an arc rated garment will protect the wearer from an arc flash up to the specific calorie rating of that garment. In contrast, a flash fire rated garment will protect the wearer from a flash fire hazard. Click here for more information on NFPA 2112. Each of these garments – arc rated and flash fire rated – protect against specific hazards you might encounter during your daily job duties.
When a garment is both arc rated and flash fire rated, this is known as a dual hazard garment. Watch Tyndale's VP of Technical, Scott Margolin explain what makes a garment dual hazard.
Now that you know what a dual hazard garment is, we've pulled a few dual hazard garments which are in-stock and ready to ship. We've featured the Tyndale FRMC Short Sleeve FR Polo (M047T), the Tyndale Layer 1 Performance Base Layer FR Henley (M050T), and the Tyndale Men's Broken-in Relaxed FR Jeans (F290T).
It's important to do independent research to see which garments are right for you. Your company's safety guidelines should clearly define the required ratings and AR / FR garment types needed to keep you safe on the job. There are many choices in AR / FR garments, our goal is to ensure you have the knowledge needed to make the best possible choice.