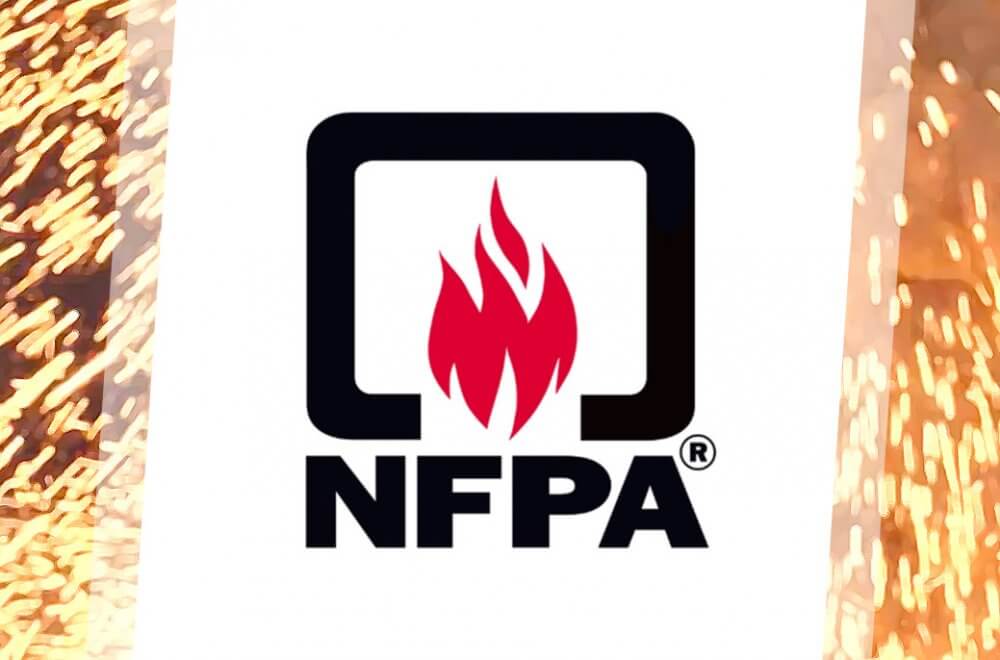 You may wear PPE certified to NFPA standards, or undertake work regulated by NFPA codes everyday. But what is NFPA and what are NFPA standards?
NFPA is short for the National Fire Protection Association, a nonprofit organization committed to reducing injury, death, and other loss stemming from fire, electrical, and related hazards. NFPA:
was established in 1896, born out of the need to bring consistency to the installation and use of sprinkler systems to mitigate the loss of life and property as fires became problematic during the manufacturing boom of the late 1800s.
seeks to use knowledge and information to save lives and reduce loss, maintaining more than 300 codes and standards and conducting research, training, advocacy, and other outreach.
In fact, according to NFPA, "virtually every building process, service, design, and installation is affected" by the organization's codes and standards – which are available for free online access.
Code Development and Maintenance
NFPA codes are consensus-based and developed through a process that it is open to the public. This means that anyone can participate in the NFPA code development process.
Each code/standard is updated every three to five years, in twice-annual revision cycles. Generally, the process includes time for public input, which is used to draft a standard or revision. Once the draft is available, time is allowed for public comment on the proposed revision. Public input is then reviewed by a technical committee, which votes on revisions and ultimately issues the official revision.
Spotlight on Key NFPA Standards
Generally, compliance with NFPA standards is voluntary – consensus-driven best practices to follow with the goal of protecting life and property. However, in some cases, Federal or state Occupational Health and Safety (OSHA) agencies have incorporated NFPA standards into their regulations – making compliance with these NFPA standards mandatory. This is the case with several key NFPA standards governing the use of arc-rated and/or flame resistant clothing:
Protection from flash fire: Two NFPA standards offer standards on protective clothing (NFPA 2112) and its selection, use, and care (NFPA 2113). In 2010, OSHA issued an Enforcement Policy memo that suggested employers use consensus standards such as NFPA 2112 and NFPA 2113 to avoid citation for failure to provide and use FRC in oil and gas well drilling, servicing, and production-related activities.

NFPA 2112, Standard on Flame-Resistant Clothing for Protection of Industrial Personnel Against Short-Duration Thermal Exposures from Fire
NFPA 2113, Standard on Selection, Care, Use, and Maintenance of Flame-Resistant Garments for Protection of Industrial Personnel Against Short-Duration Thermal Exposures from Fire
Protection from electric arc flash:

NFPA 70E, Standard for Electrical Safety in the Workplace addresses electrical safety requirements needed to safeguard employees during activities such as the installation, operation, maintenance and demolition of electric conductors, electric equipment, signaling and communications conductors and equipment, and raceways. This standard assists in complying with OSHA 1910 Subpart S and OSHA 1926 Subpart K, and OSHA has cited NFPA 70E in cases where lack of compliance has resulted in a workplace accident. Guidance in NFPA 70E is also consistent with enforceable requirements of OSHA 1910.269 for electric utility work.
For information on other standards, test methods, and the relationship between them, visit our FR Safety Library and tune into our guide to industry hazards or frequently asked questions. Have a question you'd like us to answer? Contact us at MarketingInfo@TyndaleUSA.com.