Introducing the Power of Choice to AR / FR Clothing Programs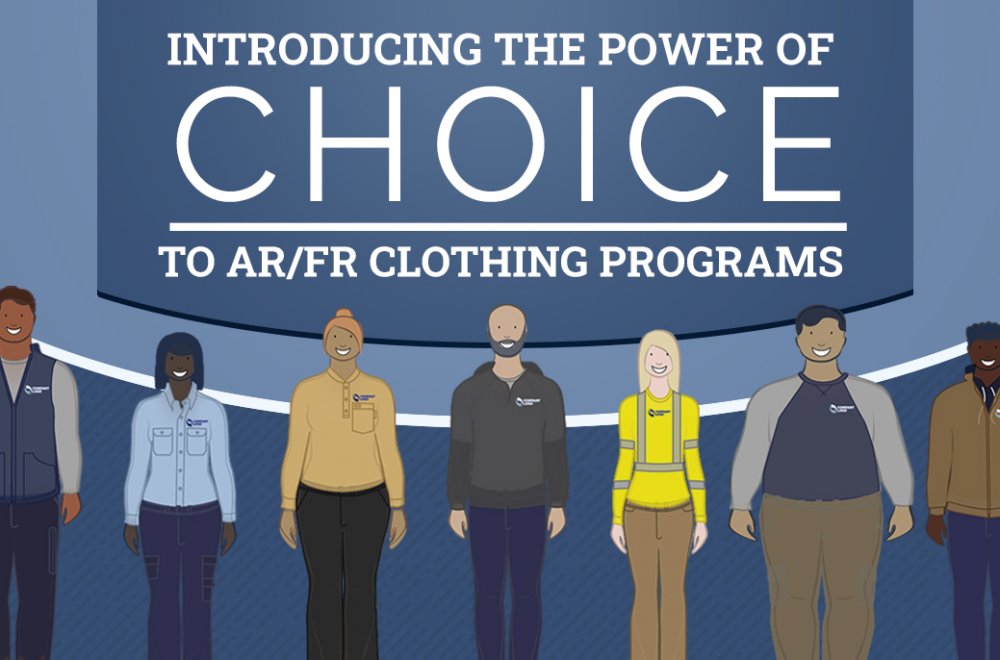 This blog post, originally published in 2017, was updated in 2023.
Human nature is to resist being told what to do because lack of control is oppressive and disempowering, even when you recognize the requirement is in your best interest.  However, when people have options, even when all those options meet the requirements, they are more likely to comply, more likely to be comfortable, and more likely to be satisfied with their choice. The same goes for arc-rated and flame resistant (AR / FR) clothing and Personal Protective Equipment (PPE) programs.
In many industries, like commercial and industrial electric work guided by NFPA 70E, employee clothing is governed by certain safety standards or workplace requirements the garments must meet. Employers may decide to dictate a single shirt and pant combination in a single fabric, weight, style, and color. This is especially common with uniform rental programs, which have traditionally been utilized to outfit workers for NFPA 70E compliance and are financially incented to limit the volume of clothing in service. However, these "no-choice" programs often lead to a number of challenges:
Workers not wearing PPE at all, or not wearing it properly
Workers not properly maintaining clothing out of resentment
Reduced productivity due to diminished morale
High investment of management's time administering clothing programs
Luckily, these problems have a realistic solution that improves compliance, comfort, access to innovations, morale, and reduces cost: offer employee-level product choice through a managed PPE program.
Follow along as we explore the top 5 reasons cited by safety managers for moving to a choice-based AR / FR clothing program: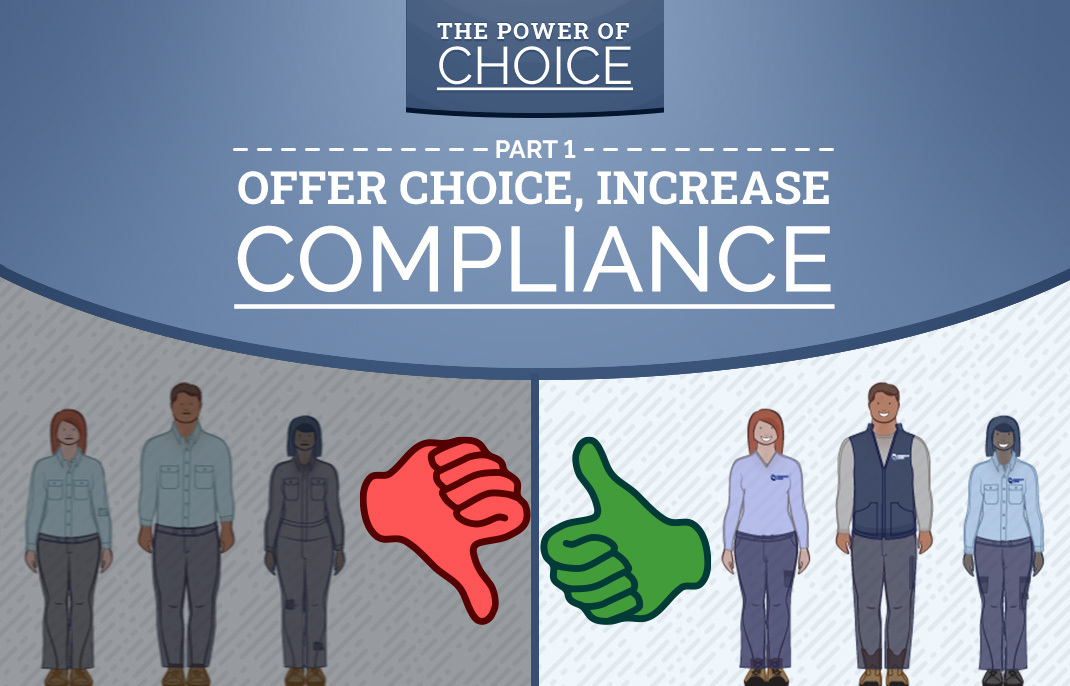 Part 1 – Compliance
The problem with "no-choice" programs is that employees feel like they have no control over something that they normally have complete control over – what they wear on a daily basis. Workers who are given a choice are more likely to take pride in the clothing they've selected and therefore, more likely to wear the required clothing and maintain it properly – here's why.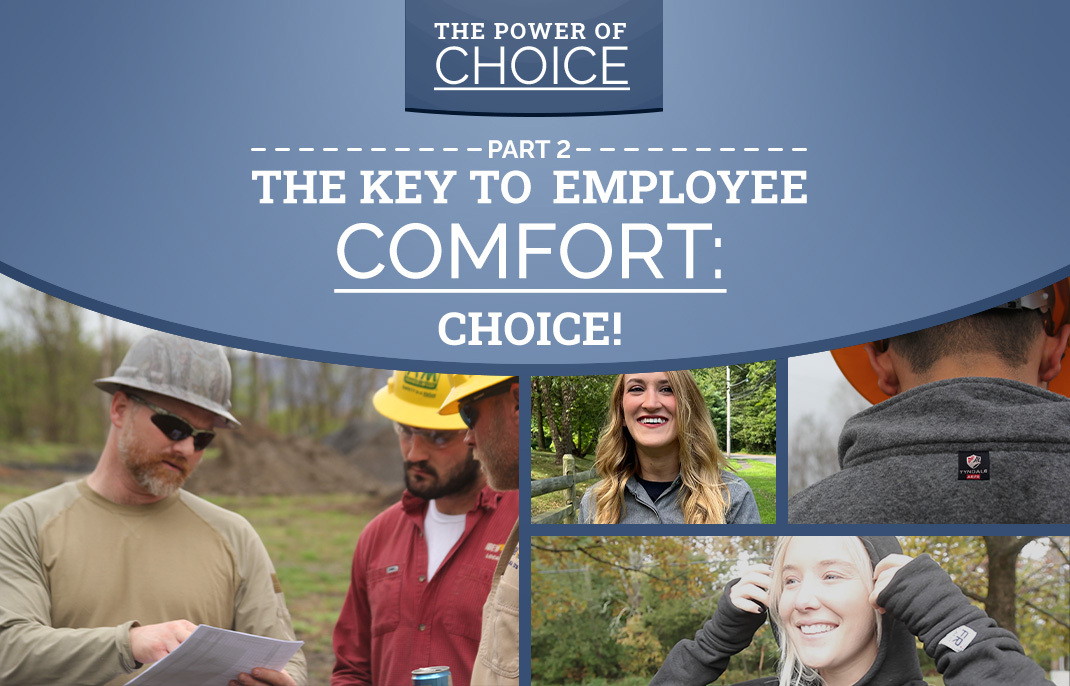 Part 2 - Comfort
Because comfort is subjective – differing from person to person, day to day – there is simply no way for a no-choice program to make everyone happy. This post reveals how to reduce complaints and safety compliance issues – while staying true to your company's budget, brand image, and protective requirements.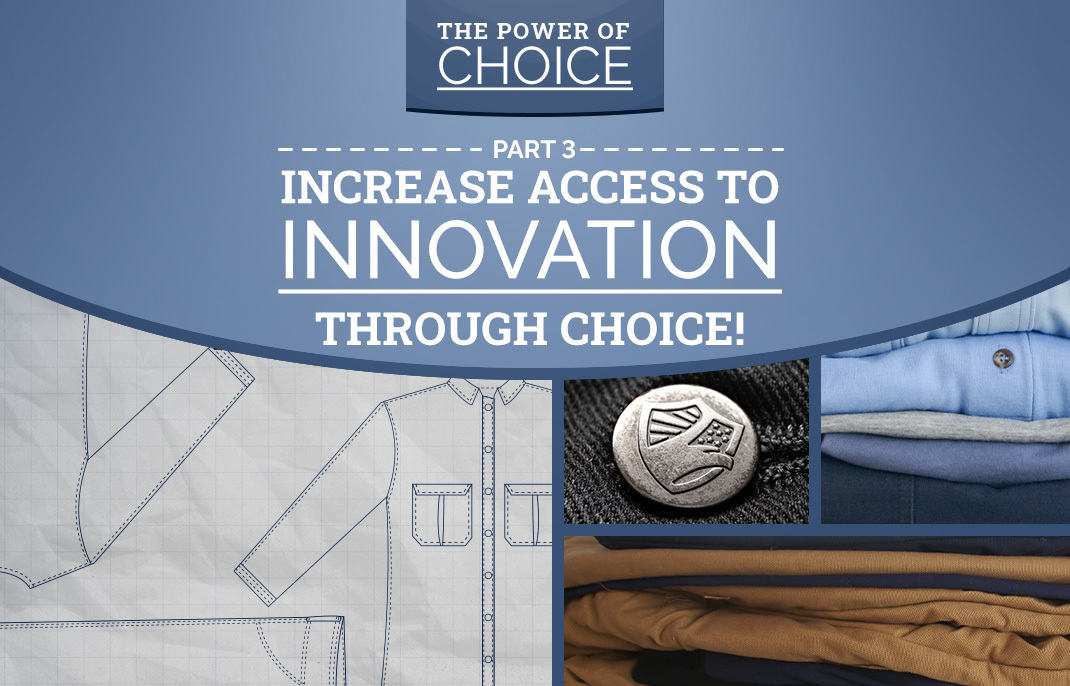 Part 3 - Access to Innovation
A no-choice program limits wearers to one fabric, color, and garment style – in both the short term and as innovation occurs during the life of the contract. Learn how "catalog" or choice programs, on the other hand, allow for real-time access to more comfortable, stylish, or innovative garments as they become available.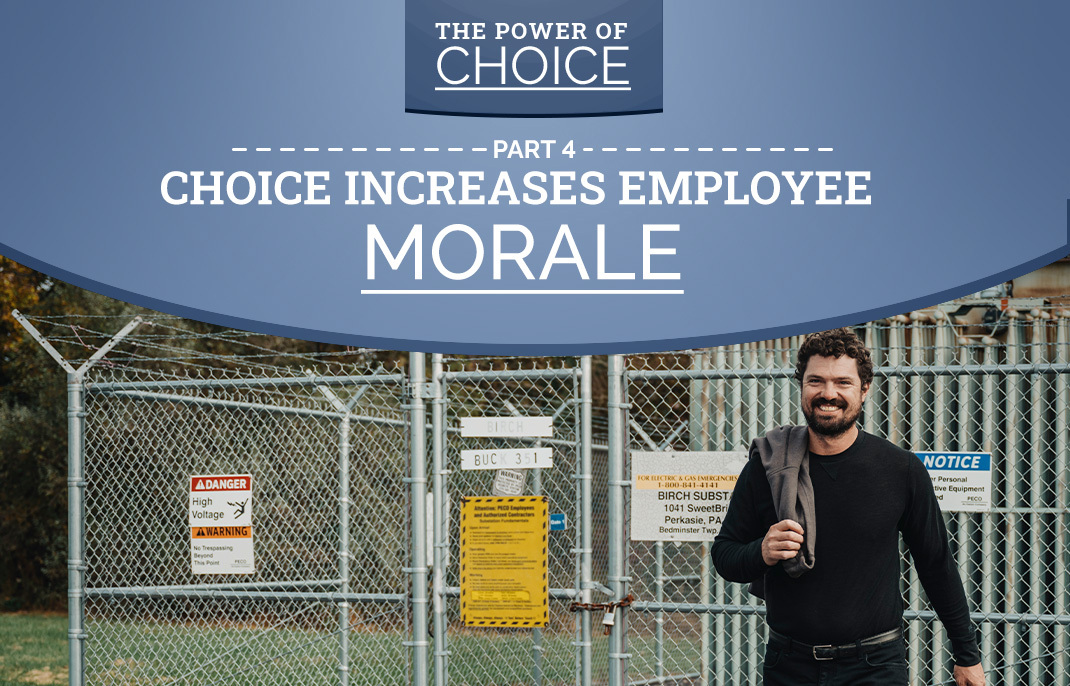 Part 4 - Morale
Explore the relationship between morale, complaints, and productivity – and the impacts of a choice program on all three areas, improving attitudes toward PPE and even impressions of your company as a whole.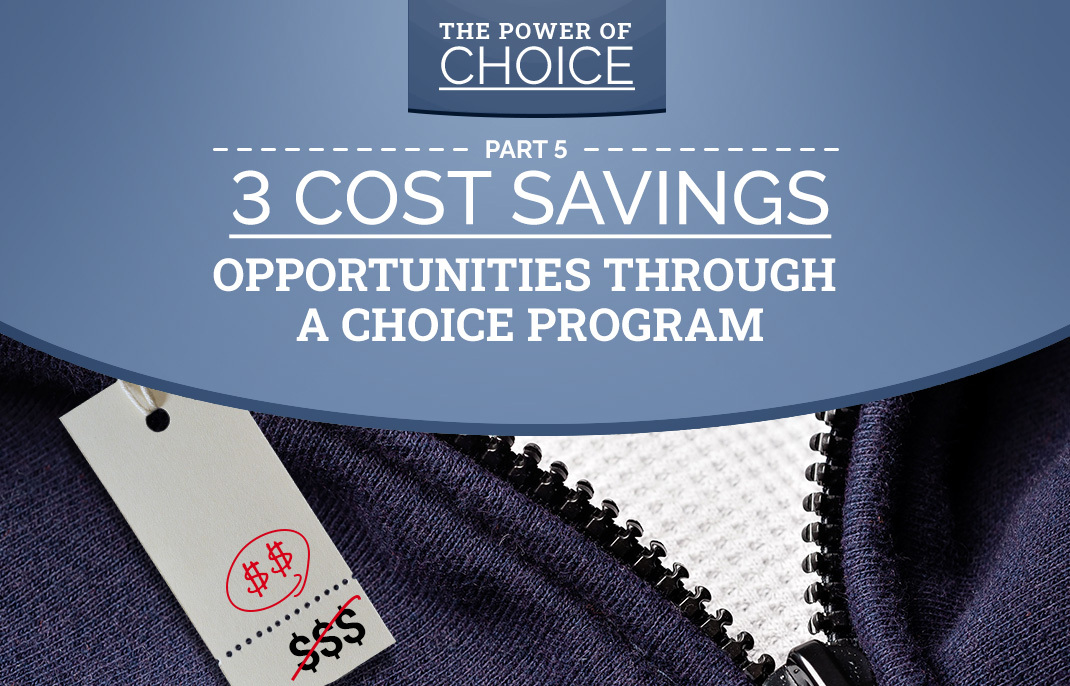 Part 5 - Cost
Product cost is only one way of realizing cost savings when switching from a no-choice program to a choice-based program. Tune in for other areas where your company can expect to see substantial savings after making the switch.
Ready to introduce or expand product choice at the worker level? Put the industry's largest selection of AR / FR clothing to work for you – give us a call to get started.
Seeking a Next-Generation Solution for AR / FR Clothing?
Discover a solution that cuts costs and eliminates headaches while expanding product choice, access to innovation, comfort, compliance, and morale.
Already in a Tyndale Program?
The industry's widest selection is at your fingertips! Order today to make sure you have everything you need to stay both comfortable and safe.
Share this page to help a colleague harness the power of choice to drive comfort and compliance. You could change – and even save – a life: