Key OSHA 29 CFR 1910.269 Update: Employer Responsibility to Provide FR Clothing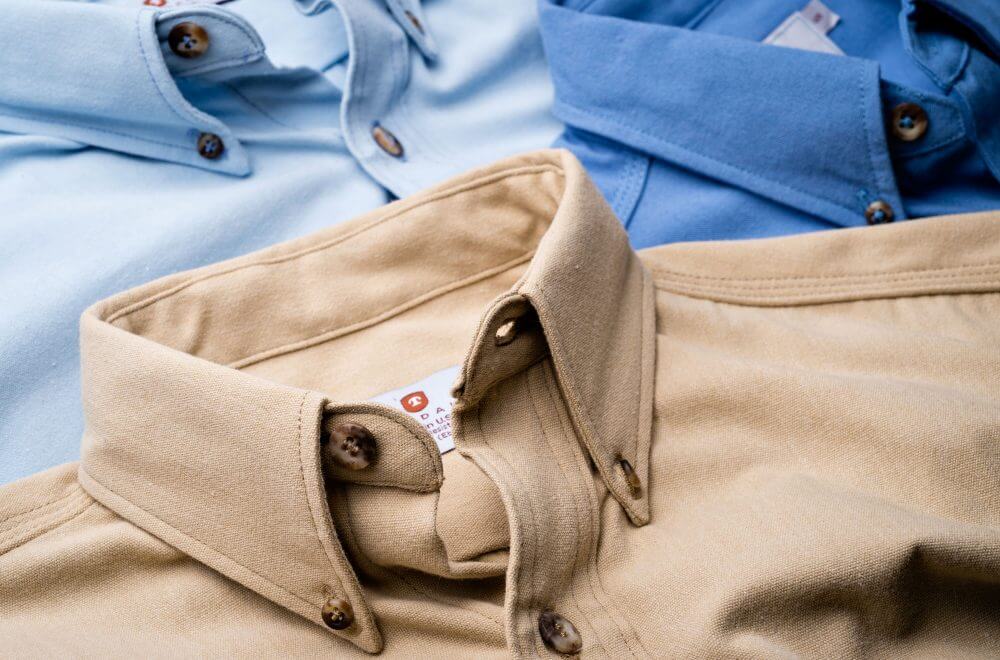 During National Electrical Safety Month in May, Tyndale began discussing key aspects of OSHA's revised ruling as it applies to FR clothing and during National Safety Month in June, Tyndale will continue to help employers understand how the new rule will impact their role, and the associated costs in properly protecting employees.
The third key component of OSHA's final ruling as it relates to arc-rated clothing worn by utility workers is that OSHA makes several statements in its revised standard indicating support of an allowance-based FR clothing program. And, though OSHA does not require allowance programs, an allowance program is a straightforward approach to providing PPE in line with the annaul per-employee cost estimates OSHA supplies in the ruling. Accordingly, an allowance ensures proper funding while allowing employees to purchase upgraded or personalized PPE with their own funds at no additional cost to the employer.
Support of Allowance Programs for FR Clothing
Now that OSHA has classified FR as PPE, Tyndale noted that "The OSH Act requires employers to pay for the means necessary to create a safe and healthful work environment… Under the OSH Act employers are responsible for providing at no cost to their employees the PPE required by OSHA standards to protect employees from workplace injury or death (p. 183)."
While OSHA acknowledges considerable flexibility in the approaches employers can use to satisfy PPE requirements, the Final Rule outlines acceptance of an allowance program. In fact, OSHA makes several statements indicating support of an allowance-based FR clothing program. OSHA specifies in the Costs for Providing Arc-Flash Protective Equipment section that "the record indicates that annual employee stipends to cover all flame-resistant clothing…" (p. 287). By referencing that allowances/stipends are currently used to provide flame resistant clothing to employees, and not specifically prohibiting their future use, OSHA is implicitly acknowledging acceptance.
OSHA continues, "While it's true that most employers pay for most PPE most of the time, the practices for providing PPE are quite diverse. Many employers pay for some items and not for others, either as a matter of collective bargaining or long standing tradition. In some cases, costs are shared between employees and employers. In other workplaces, the employer pays for more expensive or technologically advanced PPE while requiring employees to pay for more common items. However, in some workplaces, exactly the opposite is true (p. 183)."
Applying the Ruling to an Allowance Program
How much will the OSHA 1910.269 changes cost an employer?
The most straightforward approach to meeting the PPE requirements under the revised Final Rule is to issue employee allowances of $455 annually, and a one-time new hire allowance of $1,534. By applying OSHA's own cost estimates to an allowance-based program, this approach ensures that an employer is providing sufficient PPE (from OSHA's perspective) at no cost to the employee while allowing the employee the option to purchase specialized or enhanced flame resistant apparel with his or her own funds at his or her discretion.
OSHA addresses the total estimated cost for FR clothing in the Final Rule. "The general PPE-payment rule, including all exceptions, applies to the FR and arc-rated clothing used to comply with this final rule (p.696)." "OSHA notes that its estimate of eight sets is in the middle of the number of sets recommended by the commenters… the Agency is basing its estimates on a cost of $1,534.00 per employee for eight sets of flame resistant clothing (using the estimated cost of $191.75 per set), or on an annualized cost of approximately $452.88 per employee. The Agency believes this final estimate is reasonable and captures the average cost of all flame resistant clothing required by the new provisions of the final standard (p. 287)."
It's important to keep in mind that OSHA's cost estimates are based on FR daily wear (shirts, pants, and coveralls), and do not account for arc-rated outerwear or boots.
Upgraded PPE
OSHA Directive CPL 02-01-050 further addresses Upgraded and Personalized PPE. This instruction, Enforcement Guidance for Personal Protective Equipment in General industry, was issued in 2011 and established OSHA's general enforcement and guidance policy for its standards addressing personal protective equipment (PPE).
The Directive states that an employer does not have an obligation to pay for PPE requested by an employee that exceeds the PPE requirements, given that the employer provides PPE that meets the standards at no cost to the employee. If the employer allows the employee to acquire and use upgraded or personalized PPE, then the employer is not required to reimburse the employee for the equipment, provided that the employer has provided adequate PPE at no cost to the employee. An employer is still required to evaluate an employee's upgraded or personalized PPE to ensure that it is:
Adequate to protect from hazards present in the workplace,
Properly maintained, and
Kept in a sanitary condition.
Replacement PPE
In its revised ruling of 1910.269, OSHA gives recommendations regarding replacement PPE when an employee has lost or intentionally damaged the PPE. Existing PPE standards require that the employer provide replacement PPE used to comply with OSHA standards as necessary:
When the PPE no longer provides the protection it was designed to provide, or
When the previously provided PPE is no longer adequate or functional.
The final rule clarifies that when an employee has lost or intentionally damaged the PPE issued to him or her, an employer is not required to pay for its replacement and may require the employee to pay for such replacement.
(*See 29 CFR 1910.132(h)(5); 29 CFR 1915.152(f)(5); 29 CFR 1918.106(e); 29 CFR 1926.95(d)(5))
Additional Recommendations for Meeting OSHA's PPE Requirement

In addition to the annual allowance, which ensures proper funding for PPE, and allows employees the option of upgraded PPE, Tyndale recommends the following:
The utility maintain a stocking program for the lowest-cost coverall, or shirt and pants, which would be available through standard storeroom supply, much in the same way safety glasses and hardhats are provided.
Such low-cost garment options ensure that employees can have access to employer-paid PPE at any time.
Because they are the most basic options, this minimizes cost to the employer, while eliminating the motivation for employees to acquire unnecessary PPE.
Suppliers like Tyndale can provide suggestions on stocking quantities, based on number of workers associated with a specific storeroom, and a standard sizing distribution.
OSHA's support of allowance programs in the new 1910.269 standard is important because an allowance ensures proper funding while allowing employees to purchase upgraded or personalized PPE with their own funds at no additional cost to the employer.
In our final post, Tyndale will discuss whether or not laundering of garments is required under the final rule, and Employers' Responsibility for Care & Maintenance of FR Clothing. To learn how you can fulfill your arc rated or FR clothing requirements with Tyndale, please visit www.tyndaleusa.com or email: 1910269@tyndaleusa.com. 
Links to other posts in this series:
References for this post were accessed May/June of 2014: