Key OSHA 29 CFR 1910.269 Update: FR Clothing is Personal Protective Equipment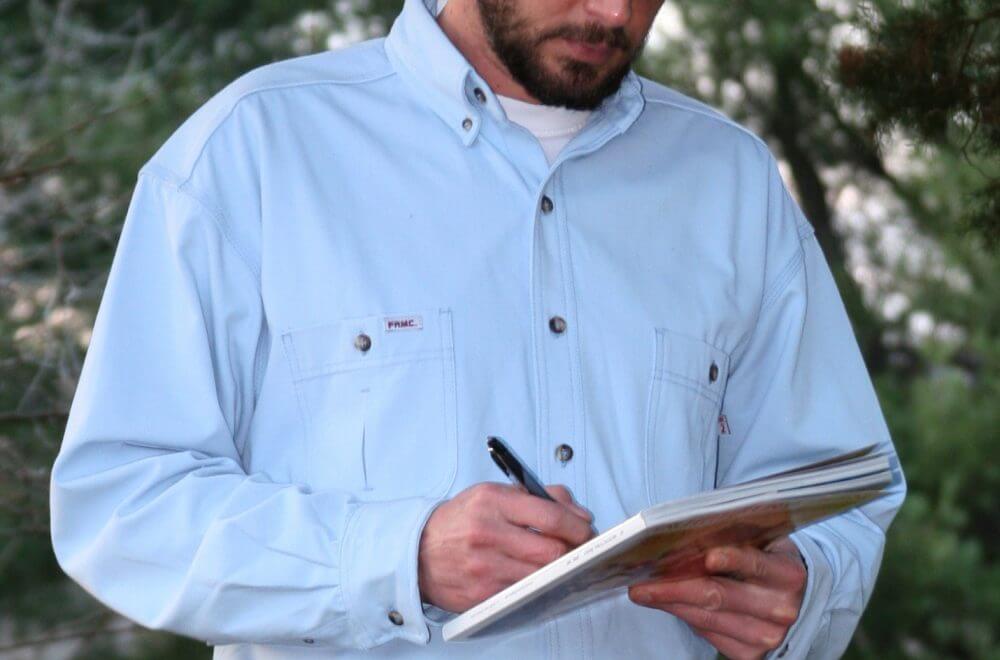 On April 11, 2014, OSHA published to the Federal Register the final rule revising 29 CFR 1910.269 and 1926 Subpart V, related to the construction and repair of electric power generation, transmission and distribution in an effort to improve workplace safety.
In honor of National Electrical Safety Month, Tyndale will be discussing key aspects of OSHA's revised ruling as it applies to FR clothing and seeks to help employers understand how the new rule will impact their role in properly protecting employees.
One of the first questions asked is, "Does the revised OSHA 1910.269 ruling require FR clothing to be worn by employees?"
The answer is yes, employers shall ensure that the outer layer of clothing worn by an employee, except for certain head, hands and feet items, is flame resistant under any of the following conditions:
The employee is exposed to contact with energized circuit parts operating at more than 600 volts;
An electric arc could ignite flammable material in the work area that, in turn, could ignite the employee's clothing;
Molten metal or electric arcs from faulted conductors in the work area could ignite the employee's clothing, or
The incident heat energy estimate exceeds 2.0 cal/cm2 (p. 390).
The first key component to OSHA's final ruling as it relates to FR clothing worn by utility workers that Tyndale will discuss in this post is that FR clothing is now designated as PPE. The new rule states, "OSHA believes that it is reasonable and appropriate to treat FR and arc-rated clothing required under final paragraph (g) as PPE (p. 182)."
Employers' Responsibility
Classifying FR clothing as PPE is a departure from the former standard which prescribed that clothing simply "do no harm" in the event of an arc flash. The revised ruling clarifies and expands the employer's responsibility to provide appropriate arc-rated clothing to employees based on reliable estimates of workplace hazards.
In order to provide appropriate PPE, an employer must do the following:
Assess the workplace to identify employees exposed to hazards from flames or from electric arcs;
Make reasonable estimates of the incident heat energy of any electric-arc hazard to which an employee would be exposed;
Ensure that employees exposed to hazards from flames or electric arcs do not wear clothing that could melt onto their skin or that could ignite and continue to burn when exposed to flames or estimated heat energy;
Ensure that the outer layer of clothing worn by an employee is flame resistant under certain conditions; and
With certain exceptions, ensure that employees exposed to hazards from electric arcs wear protective clothing and other protective equipment with an arc rating greater than or equal to the estimated heat energy (1).
It should be noted that, "OSHA acknowledges considerable flexibility in the approaches employers can use to satisfy PPE requirements. The OSH Act requires employers to pay for the means necessary to create a safe and healthful work environment… Under the OSH Act employers are responsible for providing at no cost to their employees the PPE required by OSHA standards to protect employees from workplace injury or death (p. 183)."
Understanding OSHA 1910.269 in a Broader Context
Generally, flame resistant clothing is defined in the U.S. as clothing made from the fabrics that self-extinguish once the source of ignition is removed. However, the specific definition varies among industries.
As it relates to flash fire hazards, OSHA 1910.132 is the PPE standard cited in the OSHA Enforcement Policy Letter dated March 2010. This memo was "intended to clarify OSHA's policy for citing the general industry standard for personal protective equipment (PPE), for the failure to provide and use flame resistant clothing (FRC) in oil and gas well drilling, servicing, and production-related operations (2)."
OSHA 1910.132 is also cited in the Preamble to the Final Ruling of 29 CFR OSHA 1910.269. While the Final Ruling of OSHA 1910.269 is not related to the oil and gas industry, the Preamble is an on-the-record discussion of OSHA's thought process and a useful reference for anyone seeking to understand OSHA rules in a broader context outside of just the electric utilities industry.
In our next post, Tyndale will examine OSHA's PPE requirement further and expand on the ruling's requirement for head-to-toe protection. For more information on OSHA's Final Ruling of 29 CFR 1910.269, please visit www.tyndaleusa.com.
Links to other posts in this series:
References for this post were accessed April/May 2014:
(1) https://www.osha.gov/dsg/power_generation/faqs.html
(2) https://www.osha.gov/pls/oshaweb/owadisp.show_document?p_table=INTERPRETATIONS&p_id=27296